---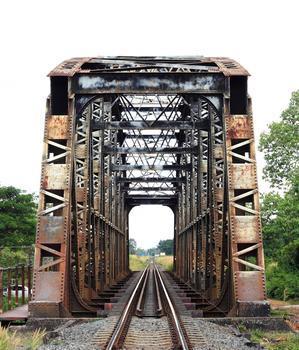 Is your infrastructure struggling? It must be, judging from the bipartisan chorus now tuning up in Congress to support what's being called an "infrastructure bank" -- a fund to build and repair roads, bridges and so forth.
Out-of-work politicos like former Transportation Secretary Ray LaHood, ex-NYC Mayor Michael Bloomberg and onetime Pennsylvania Gov. Ed Rendell are all co-chairs of something called Building America's Future, which is lobbying -- oops, make that advocating -- for a sounder footing for the nation's cars, trains and airplanes.
Concrete and asphalt are something every public figure gets to know a lot about, after all. It's not like this complicated climate change, immigration policy or NSA snooping. And voters tend to be in favor of road, rail and airport improvements, as long as they're not in their backyard and someone else pays for them.
Big leap forward
In the Senate, Sens. Mark Warner (D-VA), Michael Bennet (D-CO) and Roy Blunt (R-MO) are introducing a bill that they say would "jumpstart our nation's capability to build and repair roads, bridges, highways, ports, schools, and other infrastructure projects."
"Without spending overstretched federal dollars, the Partnership to Build America Act will help put people back to work building projects across the country, while helping to improve U.S. competitiveness in the 21st century global economy," a release from Warner's office said. "It establishes a $50 billion infrastructure fund that can potentially support hundreds of billions in loan guarantees and financing authority for state and local governments."
This is one of those "public-private" bills that are presented as saving taxpayer dollars. It would encourage U.S. companies buy bonds to fund transportation projects and would let them "exclude a certain portion of their overseas earnings from taxation." Cut their taxes, in other words, while supposedly not increasing the taxes paid by the rest of us.
The fund would make low-cost loans to state and local governments to help them keep their bridges above water, their roads paved and so forth -- all the dreary pothole stuff that sounds a lot spiffier if you call it "infrastructure."
The American Society of Civil Engineers -- a group of people who make their living engineering infrastructure projects -- gave America's infrastructure a D+ on its 2013 report card. Estimates of how much investment is needed to repair and rebuild America's crumbling infrastructure reach as high as $2 trillion over the next two decades.
---