---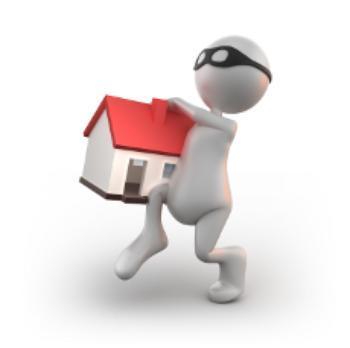 More than $9 million in restitution for consumers and $4 million in civil money penalties. That's what it'll cost against Castle & Cooke Mortgage, LLC and two of its officers for allegedly paying loan officers illegal bonuses.
The Consumer Financial Protection Bureau (CFPB) has asked a federal district court to approve a consent order levying those fines against the company for allegedly steering consumers into costlier mortgages
"Our action has put an end to illegal steering of consumers and has put more than $9 million back in their pockets," said CFPB Director Richard Cordray. "This outcome embodies our mission -- to root out bad practices from the marketplace and ensure consumers are being treated fairly."
The Utah-based mortgage company originated about $1.3 billion in loans in 2012. It maintains 45 branches and does business in 22 states, including Arizona, California, Colorado, Florida, Hawaii, Iowa, Idaho, Nebraska, New Mexico, Nevada, Texas, and Utah.
Lending rules violated
In July 2013, the CFPB filed a complaint in federal district court against the mortgage company and two of its officers for allegedly paying illegal bonuses to loan officers who steered consumers into mortgages with higher interest rates.
The complaint claimed that Castle & Cooke, through actions taken by its president, Matthew A. Pineda, and senior vice-president of capital markets, Buck L. Hawkins, violated the Federal Reserve Board's Loan Originator Compensation Rule by paying loan officers quarterly bonuses that varied based on the interest rate of the loans they offered to borrowers.
That rule banned compensation based on loan terms such as the interest rate of the loan. The rule had a mandatory compliance date of April 6, 2011, and authority over that rule transferred to the CFPB on July 21, 2011. The CFPB estimates that more than 1,100 quarterly bonuses were paid to over 215 Castle & Cooke loan officers.
Enforcement action
To ensure that all affected consumers are repaid and that consumers are no longer subject to these illegal practices, the defendants have agreed to:
End unlawful compensation practices: Castle & Cooke must end compensation practices, such as giving loan officers bonuses that vary based on the interest rate of the loans they offered to consumers, that violate the Loan Originator Compensation Rule.

Pay $9,232,896 toward consumer redress: The defendants will pay $9,232,896 to administer redress to consumers for their actions. Any borrower who has obtained a home loan from a Castle & Cooke loan officer since April 6, 2011, and whose loan officer received a quarterly bonus from Castle & Cooke for that loan, will receive a check. CFPM estimates that more than 9,400 consumers will receive checks.

Pay a $4 million civil money penalty: The defendants -- Castle & Cooke, Pineda, and Hawkins -- will pay $4 million to the CFPB's Civil Penalty Fund for their alleged violations.

Ensure that Castle & Cooke retain records of compensation: Castle & Cooke will abide by federal law that requires creditors to retain evidence of compliance, such as payroll records.
---