---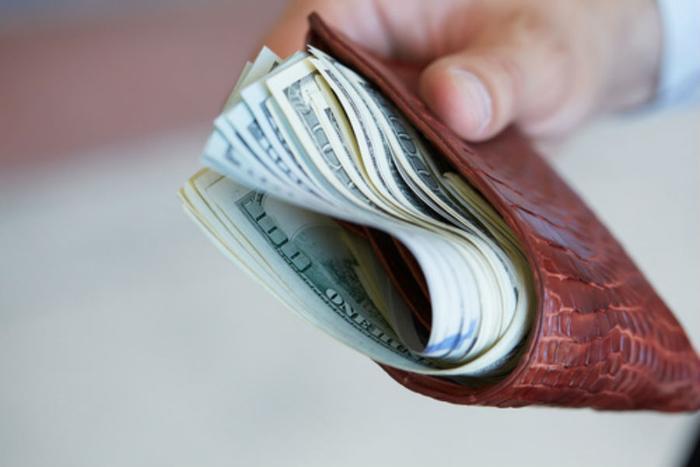 It may come as a surprise that the nation's digital natives -- i.e. Millennials -- still prefer paper products in any facet. But as it turns out, good old fashioned cash is favored over apps and other payment methods when it comes to how millennials prefer to get paid.
According to a new survey, 58% of Millennials still prefer to pay and get paid with cash. This finding parallels an overall preference for cash amongst those in the 18 to 34-year-old age range.
As to why cash is still king for the demographic, experts point to the convenience factor. Where some digital payment services might have a service fee or processing time, classic cash exchanges are simple, quick, and straightforward.
"Even as our economy becomes increasingly cashless, cash is still great because it's instantaneous and nobody takes a transaction fee," said David Weliver, founder of Money Under 30, a personal finance site for young adults.
1 in 4 prefer apps
While the majority of millennials still prefer cash, a growing number say they prefer peer-to-peer (P2P) payment apps such as PayPal, Venmo, Google Wallet, or Square Cash.
Apps were the preferred P2P method of 26% of those surveyed. PayPal was the favorite of the four apps, chosen 80% more often than others. Venmo -- which came onto the scene in 2012 -- took second place on the list of millennials' favorite apps to pay friends or get paid back.
But while some millennials are already on board with the ease and paperless nature of apps, experts say more would be interested if they knew they would not incur a fee.
Avoiding service fees
It's no secret that the budget-conscious age group would prefer to steer clear of sneaky service fees. It seems, though, that many millennials aren't aware of the fact that most P2P payment apps do not charge a fee. 
"I think many users may not know that they can use these apps for free," Weliver said. "There may be a perception in the marketplace that it still costs 2 to 3 percent anytime you transfer money."
All four of the aformentioned apps included in the GoBankingRates survey offer a free way to pay. Only if the user pays by credit card will they incur a fee. For example, if you pay through either Venmo or PayPal from a linked bank account, it's free.
You'll only incur a processing fee (around 3%) if you're paying from a linked debit or credit card, according to tech news site Re/code.
Gender differences
The survey also looked at gender in relation to how men and women prefer to pay and get paid back.
They found that female millennials were much more likely than men to prefer cash. Women chose cash as their preferred method of payment 21% more often than men.
Men, however, were shown to be more likely to prefer any other payment option than cash. Specifically, another kind of paper: checks. In the survey, men were 67% more likely to prefer paying and getting paid back with a check.
---