---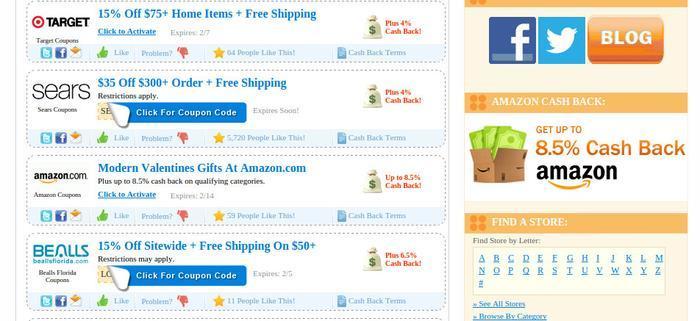 Savvy consumers know you need to take advantage of every opportunity to stretch a dollar. It helps explain why online coupons and daily deal websites have become so popular.
A cash-back website takes that concept and runs with it, actually putting money in your pocket. BeFrugal.com, founded 6 years ago, rang up $250 million in retail sales last year, earning a percentage of that from its 4,000 participating retailers.
Jon Lal, founder and CEO of BeFrugal.com, says consumers who signed up and purchase all those products and services were rewarded in a very tangible way.
Cash-back rewards
"What we do is pass this dollar amount back to the consumer in the form of cash-back rewards," Lal told ConsumerAffairs. "For the consumer it's a loyalty reward for doing your online shopping through us."
Lal says there is no fee for registering. You just give an email address and that's it. When you order something through BeFrugal.com, you get a portion of that purchase back.
Consumers get paid when their cash-back account balance reaches $25. Since the average cash-back on a transaction is 7%, Lal says it doesn't take long to reach that amount. And there are 3 ways to get paid.
"We will send the consumer, either a check in the mail or send it to a PayPal account, or they can even get an Amazon gift card from us," Lal said.
Different way to shop
For consumers, it's a different way of shopping. If they want to purchase something from Macy's, for example, they might normally go directly to the Macy's website. But if they purchase the item at Macy's through the BeFrugal website, they get money back. And Lal says there are ways to increase the savings even more.
"Find a Macy's coupon at our site – and our average coupon will save a consumer $27 – and because you're making the purchase through BeFrugal.com, you're also getting cash-back. So you save 2 ways, you're basically doubling up."
To find what you're looking for, Lal says you can search 2 ways. You can search by retailer or by category. It's a way to find the best price and then get a discount in the form of cash-back.
Travel savings too
Among the 4,000 retailers are the big box stores you would expect, but also hotels and airlines. Lal says travel offers consumers some of the biggest advantages because it tends to be a big ticket item – a much bigger advantage, he says, than a cash-back credit card.
"With a cash-back credit card you're getting maybe 1% or 2% back," he said. "With BeFrugal.com, you sign up, and membership is absolutely free, and the savings are way more than a rewards credit card."
---