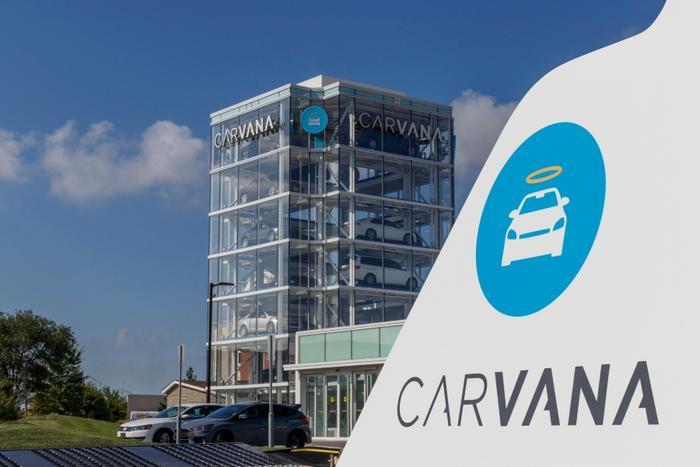 There are few things consumers dread more than buying a car. Traipsing in and out of showrooms, dickering with salesmen, fending off finance managers, it's an ordeal that should have gone the way of dial telephones years ago but has somehow survived, at least until recently.
The coronavirus lockdowns have all but ended the ritualized process of haggling with dealers, perhaps ushering in a new era of buying cars the way we buy seemingly everything else these days -- online.
Tesla, of course, has been selling new cars online since its founding, but other brands and dealers have struggled to make it work, particularly in the tricky used-car sector of the market.
All this flitted through my mind the other day as I found myself about to be without wheels in Palm Springs, California, where I've been marooned since the COVID-19 crisis began. A long-term car rental contract was about to expire and I was reluctant to sign a new one, not knowing when I might be able to make my way back to the East Coast.
Solution: Carvana, the online used-car emporium best known for its car-vending machines situated along busy freeways. 
Ordering and delivery made easy
I went to Carvana's site Friday afternoon and started a search for a recent-vintage Volkswagen Tiguan, setting it to show available cars by mileage, from lowest to highest. A few seconds later, I found myself looking at a 2017 Tiguan with less than 10,000 miles, the so-called "Sport" model, which is apparently German for spartan. 
The price was right, about $16,000, less than half what a similar new Tiguan would cost. I put in my Zip code and found that the car was in stock in Ontario, Calif. -- about an hour away -- and could be delivered to me in Palm Springs at noon Sunday.
The process of completing the sale was about as simple as ordering a new reed for a saxophone on Amazon and took about as long. I signed up for financing and even splurged on a service contract, something I normally resist with great vigor. As we all know, this is a drawback of online consumerism -- it's easy to buy something you wouldn't buy in person. 
At noon Sunday -- well, OK, 12:10 -- the Carvana flatbed showed up with my latest Tiguan. Paperwork had all been completed online and, other than displaying my driver's license and insurance card, nothing else needed to be done.
Admiring neighbors walked by -- being careful to stay six feet apart -- as the car was wheeled off the truck and deposited in front of our condo. A short time later, my wife and I were tooling around the desert looking at weird cacti.
Not my first rodeo...
Now obviously, this was not a typical transaction, primarily because we had no trade-in. Also, this is my fourth Tiguan, so the car is a known quantity to me and no test drive was required.
For those wary of buying sight unseen -- which should include just about everyone -- Carvana offers a seven-day exchange or return. If you don't like the car for any reason, you can return it or get another one. If I were of a truly investigative bent, I guess I would try returning the Tiguan to make sure that policy really works but, hey, I'm supposed to be retired, so let somebody else try that.
Just for the record, I am not a novice at buying cars online. I have purchased numerous Alfa Romeos of varying vintages. One had to be hand-rolled off the delivery truck and pushed up the driveway. Another broke down three times between Ft. Lauderdale, Fla., and Fairfax, Va., making for a rather long trip but providing a glimpse into future dramas yet to be played out.
In saner transactions, I snapped up a couple of cool little Audi sedans by using Cars.com, which is basically an online search engine for cars. One of the Audis was a current-year model and had been a dealer's service loaner. The other was one model year old and had been traded to a BMW dealer by a lad who wanted something a bit faster. Both had minimal miles and cost less than half the new retail price. 
I also bought a 15-year-old Porsche 911 that I found on Cars.com. After emerging from bankruptcy a year or so later, I traded it on a Chevrolet Volt.  
Simplifying car transactions
There's nothing wrong with using Cars.com -- or Edmunds or any of the many similar sites -- except that they don't enable you to do the complete transaction. You must still go wrestle with the dealer or, worse yet, an individual seller. 
Carvana has wrapped it all up into a single transaction that can be done in the time it takes a pizza to heat up in the microwave. If you have an existing car to get rid of, Carvana will take the info and give you a quote. Again, there's no dickering, so although we didn't test that option, it's certainly worth examining. 
You can also sell your car to one of the many car-buying services. We have offloaded a few to webuyyourcar.com with satisfactory results. That, in fact, is what awaits Tiguan #3, currently sitting in our garage in Virginia, not knowing it has been replaced by a younger upstart.