---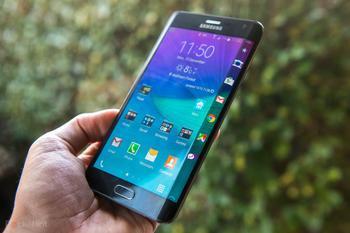 Remember the days when consumers would camp out in front of cell phone stores to be first in line to buy the hottest new smartphone? When was the last time you saw that?
These days, new smartphones are not exactly a cause for excitement. One reason is new releases don't redefine the space as they once did.
That said, Verizon Wireless and its competitors are trying to work up some excitement about the Samsung Galaxy Note7, which it says will be available for preorder starting Thursday. The phone will be available at Verizon stores August 19.
AT&T, Sprint, and T-Mobile are also taking preorders for August 19 delivery.
Verizon says the new Samsung phone features an enhanced version of the S Pen, water-resistant design, and iris scanning security. Samsung has upgraded the S Pen feature, utilizing a smaller pen tip and heightened pressure sensitivity. The result, the company says, is better control over what you write or draw on the screen.
Users can also employ the S Pen to access functions and easily erase mistakes. Smart Select allows you to capture and save anything on the screen – even video clips.
Security upgrade
Samsung says it has upped its game when it comes to security for the Galaxy Note7. Options for access control now include PIN, fingerprint entry, and iris scanning technology. The result, the company says, is secure contacts, photos, bank records, and documents, without having to remember or type in a password.
The phone comes with 64GB of internal memory and a 12-megapixel rear camera with dual-pixel technology, making it easier to lock in and focus on a subject, even in low light. It runs Android Marshmallow 6.0.1.
The phone is expensive, especially in this era of no carrier subsidies. You can pay the upfront cost of more than $800 or select a monthly payment plan that all carriers offer. At AT&T, it's available on AT&T Next for $29.34 per month for 30 months or AT&T Next Every Year, costing $36.67 for 24 months when you have eligible service.
Meanwhile, iPhone users will have to wait a little longer for an upgrade. The iPhone 7 release date has been set for September 16.
---