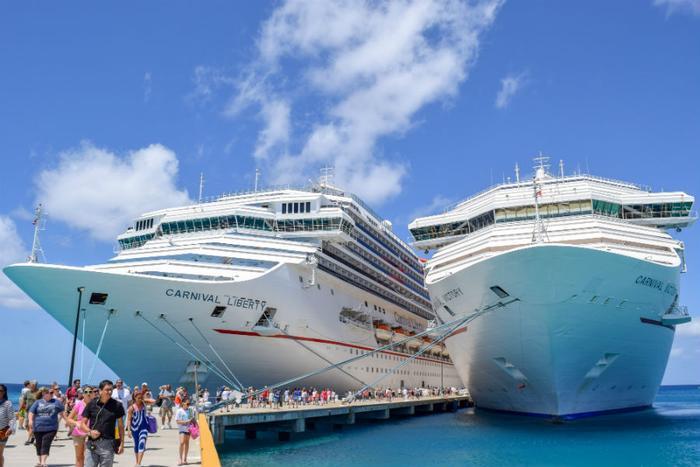 After Princess Cruises, a subsidiary of Carnival, was caught dumping prohibited waste at sea, it settled the charges but came under heightened scrutiny from regulators.
Now the company has conceded that it violated some of the terms of that 2017 settlement by dumping food waste and plastic, and it has agreed to pay $20 million to settle charges related to the violation.
The settlement, filed in federal court this week, detailed the latest charges: releasing food waste and plastic in the ocean, failing to keep an accurate record of waste disposal, creating false training records, and conducting examination of ships to resolve environmental-compliance problems before official inspections were conducted.
In a statement to the media, Carnival said it remains committed to "environmental excellence."
"Our aspiration is to leave the places we touch even better than when we first arrived," the company said.
Origin of the charges
In late December 2016, the company entered a guilty plea in federal court to seven felony charges of deliberate pollution and cover-up. It also agreed to pay a $40 million fine, the largest-ever criminal penalty involving deliberate vessel pollution.
The charges primarily focused on one ship, the Caribbean Princess, which routinely visits U.S. ports on the East Coast. They stemmed from a whistleblower who first reported the illegal discharge of oil into the ocean through a "secret pipe" and whose testimony led to charges of a cover-up on the part of senior officers.
Terms of a settlement with the U.S. government were signed in early 2017. As part of the settlement, the Caribbean Princess was placed on probation and agreed to undergo periodic inspections to ensure it was abiding by the settlement agreement.
Then in April of this year, the new pollution charges emerged. An incensed U.S. District Judge Patricia Seitz heard allegations that the company's ships had violated the terms of their probation by dumping prohibited items at sea. At the time, she threatened to bar Carnival ships from U.S. ports, a potentially crippling blow.
Carnival is the world's largest cruise line operator.