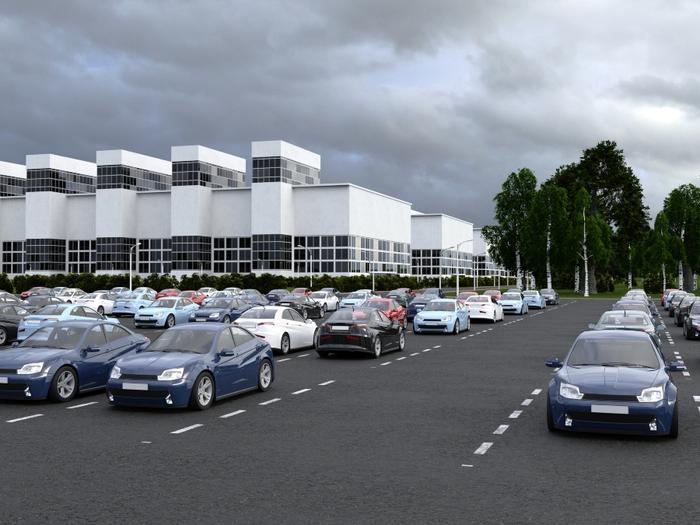 It should come as no surprise that new car sales tanked in March and the first quarter as a whole. But what may be surprising is that the carmakers who saw their sales plummet have nonetheless offered financial help to their customers.
One exception to a big drop in sales is Kia, which reported that the Sportage SUV – its longest-running nameplate in the U.S. – realized best-ever first-quarter sales of 20,057 units. Most of the increase, however, occurred before the coronavirus (COVID-19) began to batter the economy.
To respond to the crisis, Kia said it has launched a program that will help new and existing customers impacted by the pandemic. It has initiated payment deferral programs that will continue until further notice.  
"Our primary concerns are for the health of our employees, those that work throughout our nationwide network of Kia dealers and our customers, as well as the future of our business," said Bill Peffer, vice president, sales operations, Kia Motors America
Free extras from GM
General Motors reports that its first-quarter sales dropped by 7 percent. To help consumers cope with the huge hit to the economy, GM says it's also offering its customers some extras.
"In this uncertain and challenging time, GM and our strong network of dealers are here to help, offering concierge service, providing courtesy transportation to customers in need and offering home delivery where permissible," said Kurt McNeil, U.S. vice president, Sales Operations.
GM has also enabled OnStar Crisis Assist services for all connected vehicle owners, as well as complimentary in-vehicle data for all Wi-Fi-equipped vehicles.
Mazda sales plunged in March by nearly 42 percent when compared to March 2019. Year-to-date sales totaled 67,670 vehicles, a decrease of 4.5 percent. 
Subaru took an even bigger hit last month, with March sales plunging more than 47 percent over last year. But at the same time, the company says its dealers have volunteered in their local communities, offering shopping services for seniors, supporting local blood drives, and contributing to food banks.
"Our March sales reflect the current trends in the marketplace, with government guidelines around social distancing and stay-at-home orders limiting car buying across the board," said Jeff Walters, Senior Vice President of Sales. "We thank our dedicated network of retailers for working to make their stores as clean and safe as possible. We will ease concerns for car buyers in this uncertain time and continue to support our owners with reliable and safe vehicles they can depend on."
After the virus, big changes
Clearly, automakers are looking ahead to when the threat of the virus has lifted and consumers return to the showroom. And when they do, they may find some big changes.
Michelle Krebs, executive analyst at Autotrader, says it's likely that carmakers will take the opportunity to eliminate some models and even brands.
"Long-suffering brands like Fiat might not survive the crisis," Krebs said. "We also anticipate that sales of subcompact and compact cars, as well as subcompact SUVs, will struggle the most in the coming year."
That's because those cars tend to be the choice of the least creditworthy consumers, who may find they are the most vulnerable to layoffs in the impending economic downturn.