---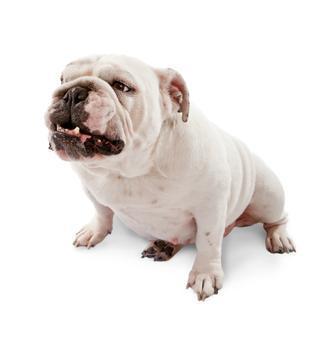 If you're a parent, there's a good chance that you've either researched or downloaded an app to help you document your child's development, get nutritional information or help you find a bunch of useful services.
But what about pet owners? What apps are out there for them?
There are a number of apps floating around that can do everything from helping you locate the nearest dog park to connecting you with other pet owners to get advice and make new friends.
So to help pet owners sift through the best apps out there, we've selected a few of them like the Fido Factor, made by the company Appetyte. This app lets people know which places allow dogs, whether it's a department store, restaurant, bar or just about anyplace else.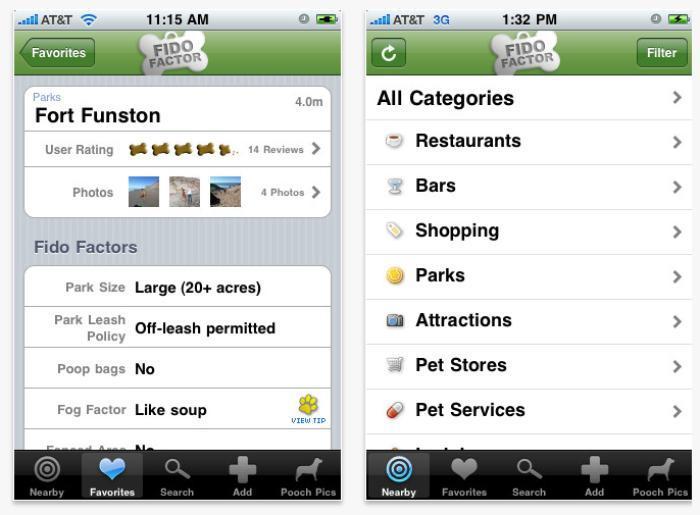 In addition, the app gives you specific rules for each place, so you'll know things like the leash rules or the fees you'll have to pay.
And if you find a new location that allows dogs, you can add it to the app's website FidoFactor.com to let others know where it is, and you can write a review to let others know if it's truly dog-friendly or not. Plus, you can read reviews of each location to see if it's worth bringing your dog there, because just because a place says it allows dogs, it doesn't necessarily mean that it's a great place for your dog to be.
To find a dog-friendly location you can either search by business name or type of location and get things like directions, hours of operation and the place's phone number. And FidoFactor allows you to take photos of your dog at these locations and upload them for other users to see and comment on.
Healthcare advice
Rudy Trematerra, the creator of The Pets Diary app, says he's created the first app that lets you know how to properly care for your pet, in terms of vaccinations and vet visits.
If you have multiple pets, you can create multiple folders so you can manage each pet's information. And you can follow a calendar so you'll know when your pet needs a certain type of care.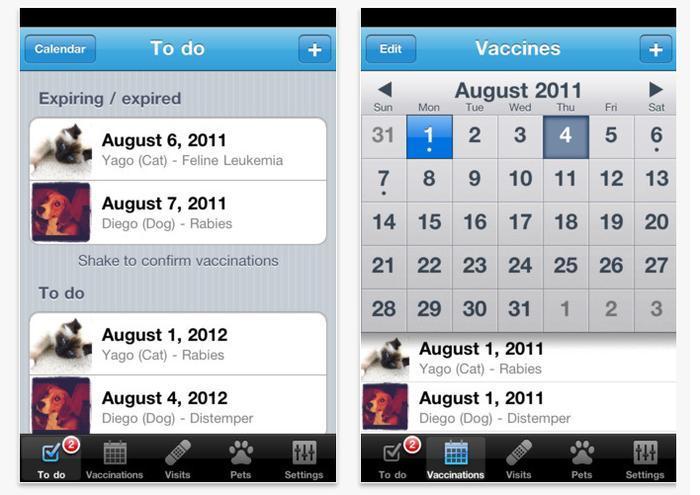 Additionally, the app lets you add other reminders like when your pet needs to be groomed and once added, the app tells you when these things need to be done. 
Although The Pets Diary is used and enjoyed by many, some say one thing it lacks is the ability to document a particular ailment.
"I wish it let you put more details such as diet, weight and my pet's monthly meds like heart worm," one user wrote. "There is a way around the meds and keeping records. I just save the med as a vaccine and write a comment. As for keeping track of sickness, I just put it in as a vet visit and I just write a comment. It works alright."
In case of emergency
This next app is kind of in the same category as The Pets Diary, as it helps with the care and the well-being of your dog or cat. But instead of telling you when to take your pet to the vet, it tells you what to do in an emergency.
Whether your pet has a bad accident of some sort or whether he's choking on something, Pet First Aid: for Your Dog, Cat, Puppy, or Kitten will tell you the right steps to take.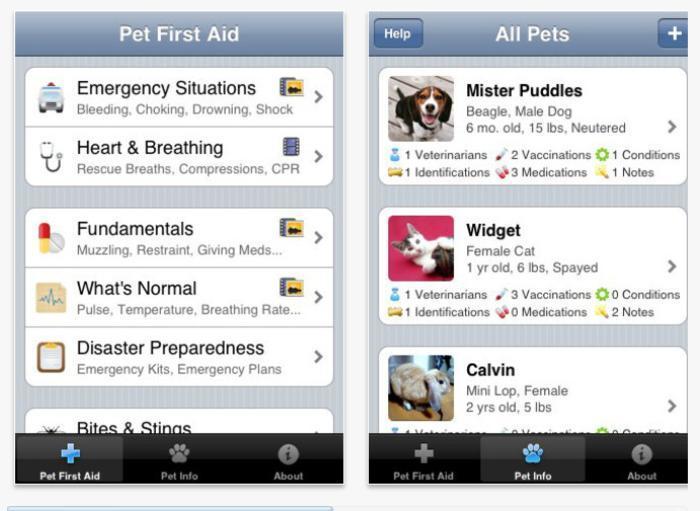 The app has news articles and emergency tips on poisoning, drowning, bleeding, animal CPR, muzzling, burns and a bunch of other topics. So you would really use the app and read these things before an emergency occurs and hopefully, you'll have a better understanding of what to do.
All of the information on Pet First Aid is updated by PetTech of Vacaville, Calif., who are said to be experts on pet emergencies and emergency preparedness.
And just like The Pets Diary, this app can tell you when your pet will need preventative care, but most people use it for emergency purposes.
"I own a pet resort and thought this would be a great app to add to my iPhone," wrote one user. "Never did I think I would use it and save the life of my own dog. My dog was acting strange after a day of relaxing and I referred to this app for help."
"Within minutes I had figured out what was wrong and rushed him to the emergency animal hospital. Surgery was required and saved my dog's life. The doctor told me if I had waited till the next morning, he would not have survived. This is the best money I ever spent on an app," the user wrote.
---