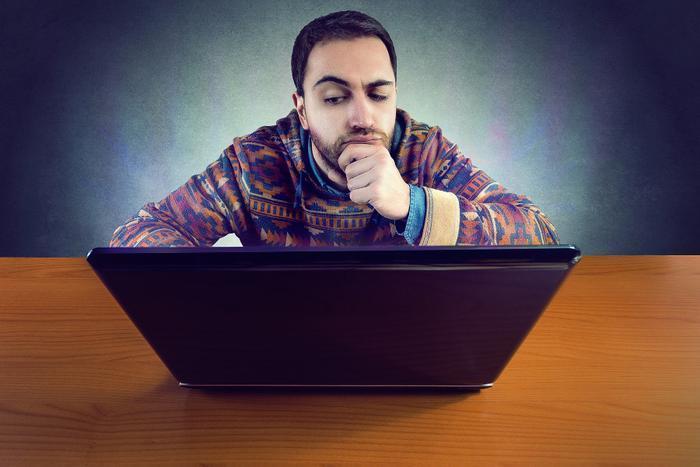 Last week's employment report was both good and bad news. In December the economy created more than 250,000 new jobs. But average pay actually went down.
It has been the story of the recovery. Wages in most jobs have remained stagnant while new jobs seem to pay less.
But not all jobs are created equal and those in higher demand are the ones that pay the most. In the 2015 Salary Guides from staffing specialists Robert Half Technology and The Creative Group, positions combining the technology and creative fields are spotlighted as those with the most lucrative salaries.
Technology should be no surprise, since more companies are making larger investments in digital initiatives. A combination of technical expertise and creative abilities are requirements to produce new, innovative interactive advertising campaigns.
"Businesses are investing more dollars in mobile and big data initiatives, and they need skilled technology and creative professionals to support these efforts," said John Reed, senior executive director of Robert Half Technology and The Creative Group. "Recruiting for digital skills, however, continues to be a challenge as demand exceeds supply. When firms identify promising candidates, they need to hire quickly and be prepared to extend compensation and benefits packages that beat what competing firms are willing to offer."
What kind of jobs are the report talking about? The authors highlight 6 that should see "substantial" increases in average starting salary in 2015.
1. Mobile applications developer
Firms need skilled professionals who can develop applications for tablets and smartphones. The report predicts this need will only intensify as companies keep pace with the growing mobile market.
According to the report, skilled developers can expect to see the largest increase in starting compensation of any tech position listed in the Salary Guide, earning between $107,500 and $161,500, on average.
2. Big data engineer
As organizations rely more on big data they will need experienced engineers who can communicate with business users and data scientists. These engineers can expect a nice boost in starting pay this year, with average salaries ranging from $119,250 to $168,250.
3. Wireless network engineer
You know those 2 guys in the AT&T commercials who travel around the country optimizing wireless networks? It turns out they and their colleagues are pretty well paid. The report says people who can effectively research, design, implement and optimize wireless networks will continue to be in high demand as wireless demands grow.
Wireless network engineers can expect average starting salaries between $99,000 and $137,500.
4. User experience (UX) director
When businesses invest millions in mobile or web initiatives, they want to make sure users have a satisfying experience. They are looking for leaders who can ensure that happens.
Experienced UX directors can anticipate average starting salaries between $110,500 and $178,000, up 6.8% from 2014.
5. Interactive creative director
This is one tech job where having a strong right brain orientation pays off. The report says companies are looking for people who can coordinate the work of designers, writers and art directors into one cohesive vision.
People who are good at this can expect average starting salaries in the range of $100,500 to $180,250.
6. Web designer
Yes, there are a lot of web designers out there but the report says those with at least 5 years experience are in demand at both businesses and organizations to ensure their Internet and intranet sites, and digital communications -- such as emails, online ads and social media sites – are carried out professionally.
Web designers with five or more years of experience can expect to earn between $80,000 and $112,500, on average.