---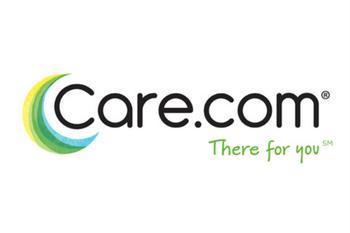 Being an independent contractor in the gig economy can come with its own pros and cons. While many like the flexibility of being able to work where and when they want, many more are wary to engage in a job that doesn't give much stability or the generous benefits plan that many larger companies provide.
Now, one company has taken steps towards providing its contract workers with some breathing room. In a new plan announced today, Care.com has said it will provide its caregivers $500 per year to use on health care, transportation, and education expenses. It marks one of the earliest company commitments towards providing contract workers with employee benefits in the gig economy.
"Caregivers constitute one of the largest segments of the gig economy and the fastest growing large job category in our country. Caregivers frequently work for multiple families and almost always work without access to professional benefits," said Sheila Marcelo, founder and chief executive of Care.com.
"The Care.com Benefits platform not only provides that access but now makes these benefits more affordable through the help of employer contribution to the program. Pooled, portable, peer-to-peer benefits represent a new model for household employment and an innovative step forward in professionalizing caregivers."
An important step
The new plan stands in stark contrast to the support that many contract employees have enjoyed over the past few years. While several initiatives have been started to provide contract workers with benefits, more often than not they end up falling flat.
Take, for instance, the attempt by the New York Taxi Workers Alliance. In 2012, a labor organization moved to have taxi medallion owners deduct six cents from every cab fare to fund portable health and disability insurance for drivers. It lasted for a little while, but the New York Supreme Court shut down the regulation in 2014.
Cases like these tend to pervade the culture of the gig economy, so Care.com's new plan may end up being influential towards similar causes. "We're starting to see the first signs of life, where companies see it as in their interest to collect money for workers to get benefits. It's a really important step," said Sara Horowitz of the Freelancers Union.
"A strong care workforce is critical to our economy and the well-being of families, yet we lack a scalable solution to provide benefits for these workers who support us all," said Marcelo. "As freelance labor moves to work for different people, their benefits should move with them. We haven't seen anyone do what we're doing. We think it's groundbreaking."
---