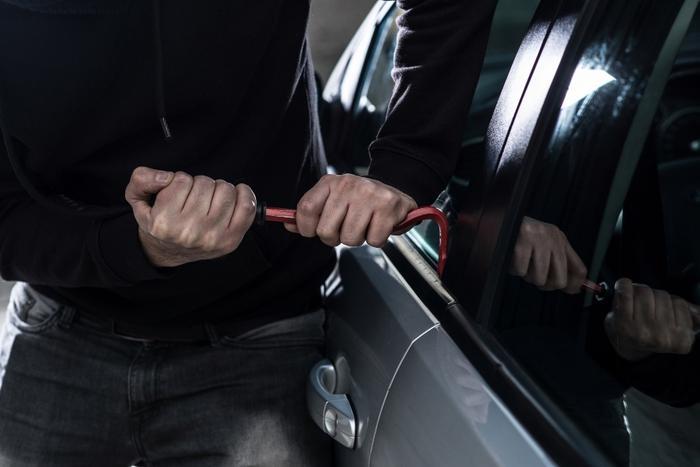 If you drive either a Dodge Charger HEMI or a Dodge Challenger SRT Hellcat, you'd better keep a close eye on it. Both models top  the Highway Loss Data Institute's (HLDI) list of vehicles that are most likely to be stolen.
In addition to carrying the Dodge nameplate, the two models have something else in common -- very large and powerful engines. HLDI says that appears to be the attraction for car thieves. The models have theft claim rates that are more than five times higher than the average for late model vehicles.
The Infiniti Q50 is also highly likely to be stolen, joining a group of trucks and other luxury vehicles as those most likely to be stolen. The list is largely made up of vehicles with big engines, rugged pickup trucks, and luxury rides.
The list also provides insight into the kinds of cars that don't tempt thieves. For example, motorists who drive the two-wheel-drive BMW 3 series appear to have the least risk. The model had a single claim for whole-vehicle theft in 104,901 insured vehicle years. An insured vehicle year is one vehicle insured for one year.
Thieves also aren't that taken with Teslas. The Model S and Model X are both on the list of least-stolen vehicles. HLDI says that may be because electric vehicles are usually parked in garages or close to houses where they can be plugged in for charging.
In fact, the HLDI research showed that electric vehicles generally have lower theft claim rates than comparable cars and trucks.
Out of favor
The Cadillac Escalade, a staple of previous lists, appears to be out of favor with car thieves, who instead have increased thefts of the Land Rover Range Rover and other expensive competitors.
"The models most likely to be stolen tend to be powerful, pricey or pickups, but vehicle theft is also a crime of opportunity," says HLDI senior vice president Matt Moore. "Better security features on all vehicles would be the best way to address the problem."
HLDI's whole-vehicle theft report is different than its standard theft report, which looks at all theft claims. Older, cheaper models have dominated that list, with thieves targeting cars that can be stripped down and sold for parts. 
This year's HLDI list finds thieves are focused on more expensive luxury cars that are presumably being sold in-tact on the black market.