---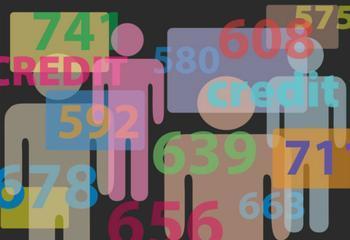 Equifax and Black Book Avtivator are teaming up to give consumers an easy way to check their credit score before heading to a car dealer. The tool – Black Book Activator eCredit – will be accessible on participating dealer websites.
The tool will allow car shoppers to check their Equifax Risk Score at no charge. While it isn't the consumer's FICO score, generally regarded as the industry standard, Equifax says its score is a key measurement that can help consumers better understand the financing options they will be offered.
Knowing your credit score going into a vehicle transaction is generally regarded as an important piece of knowledge. A good score should get you a good rate. A lower score may limit your financing options.
The information provided by the new tool is both instant and private. Equifax says it is not shared with third parties, including the dealer. The dealer will access the consumer's FICO score if and when the financing process begins.
Social Security number unnecessary
Equifax says using the new tool will also be secure. Unlike some sites providing free credit ratings, users will not have to enter Social Security numbers. The tool only needs a name, address and a couple of answers to a multiple choice quiz, to verify the identity of the user.
"Our testing and consumer feedback have shown that car shoppers want access to their credit scores as they are making buying decisions, but until now, there hasn't been a simple, non-intrusive way for auto shoppers to get an instant, accurate score without sharing a lot of detailed information," Mike McFall, president of Black Book Activator Division, said in a release."Working closely with Equifax, we've created an easy plug-in for dealers, and a truly risk-free way for consumers to gain insight about which vehicles might make the most sense for their budgets, moving them one step closer to purchase."
Market testing
The tool has been tested with several dealers before the rollout. Frances Looper, Internet Manager at Love Chevrolet in Columbia, S.C., says the tool is helpful for a dealer that makes its initial contact with prospective customers online.
"As a bonus, users don't leave our site to get the information, and they don't feel as if their privacy has been compromised," she said. "It makes everything friendlier."
Your credit score not only determines what kind of loan you receive, it may determine whether you can actually get a loan. Carfax notes that auto lenders generally have a more flexible definition of excellent credit than mortgage lenders.
It says a minimum credit score to finance a used car might be 640 to 680, depending on the dealer. Below that, you might be assigned a subprime loan, with rates three to five times higher than prime borrowers.
Credit score benchmarks are generally higher for new car loans.
---