---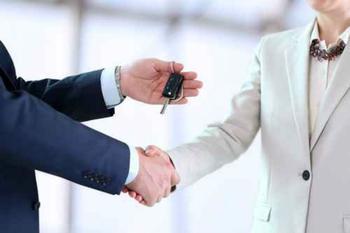 Despite persistent signs of economic weakness, consumers continue to shrug off concerns in two areas – housing and cars, admittedly the two biggest purchases most consumers make.
As we reported earlier this week, sales of existing homes surged last month, posting the strongest increase since before the housing meltdown.
Now there are indications that new car sales, which have set records month after month, will post another extremely strong month when June's final numbers are tallied.
Automotive site Edmunds.com projects that consumers purchased or leased1,528,812 new cars and trucks in June. That would make for a Seasonally Adjusted Annual Rate (SAAR) of 16.9 million.
That would be down slightly from May but an increase of 3.8% from June 2015. In fact, if the Edmunds numbers hold, it would be the strongest June for auto sales since 2005.
On pace for another record year
Looking at the first half of 2016, which ends at the end of this month, Edmunds projects total sales of more than 8.6 million units, up 1.6% from the first half of last year, which turned out to be a record-setting year for car sales.
"The industry may not be growing as fast as in recent years but, at the halfway point of 2016, it's still on pace to set another annual sales record," said Jessica Caldwell, Edmunds' Director of Industry Analysis.
Caldwell says that as long as unemployment remains low and consumers have easy access to credit, the auto industry should be in a strong position through the busy summer sales months.
According to Edmunds' projections, GM will enjoy sales that are 6.5% above last month's total, but down 1.3% from last June. Ford, meanwhile, is expected to beat last month's total by 1.6% and June 2015 sales by 6.2%.
Volkswagen, meanwhile, continues to struggle in the wake of the diesel emissions cheating scandal, with projected U.S. sales in June of 47,676. That's down 0.2% from May but oddly, 3.8% better than June 2015, before the scandal broke.
---