---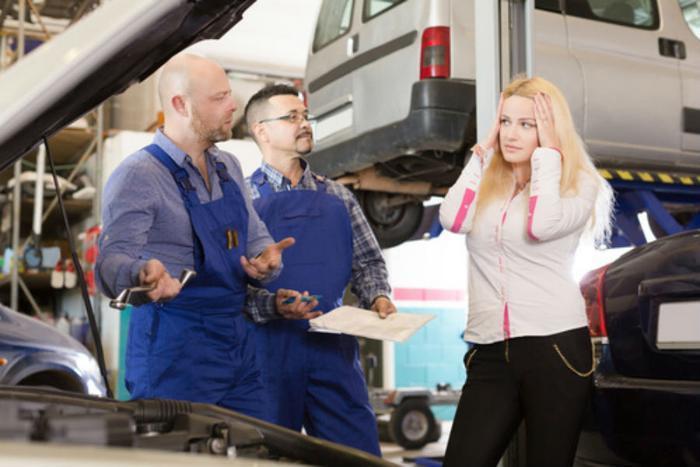 Nothing blows your monthly budget faster than an expensive and unanticipated car repair bill. Sadly, car repairs appear to be a major reason people head for payday loan storefronts, where they begin a cycle of debt.
The RepairPal Institute, a research affiliate of the auto repair resource RepairPal, has surveyed all 50 states to determine where it costs the most to get your car back on the road. The research looked at the average repair bill for three common repairs – water pump, alternator, and brake pad replacements.
To further make sure apples were compared to apples, the study looked at repairs on just three widely-owned vehicles – the 2010 Ford F-150, 2010 Honda Accord, and 2010 BMW 328i.
States in colder climates are at the top of the list, suggesting harsh weather might be a contributing factor requiring more major repairs. Alaska leads the way at $1,374, followed by Michigan at $1,289 and Connecticut at $1,271.
West Virgina consumers pay the lowest average repair bill, at $1,033; Kentucky is the second most affordable state, at $1,087; Arkansas is a close third at $1,088.
$1,176 national average
The study also found the national average for the three repairs was a bill of $1,176. Alaska was 17% above the average while West Virginia was 12% below it.
The biggest states in terms of population were not the most expensive places to get a car repaired. California was the 11th most expensive state. New York was 23rd.
In general, the researchers say you'll tend to pay less for a car repair if you live in a southern state.
Avoiding big repair bills
Regular maintenance is one way to avoid big car repair bills that often crop up at the absolute worst times. Besides regular oil changes every 3,000 to 5,000 miles, it is a good idea to follow the manufacturers recommended service schedule.
When a large car repair bill does present itself, how you deal with the repair shop may determine whether you get a fair quote. Bankrate.com recommends asking probing questions before agreeing to the repairs. It's helpful if it appears you are an informed consumer.
You should also check out the shops qualifications and reputation. The Internet makes that a lot easier to do than in the past.
---