---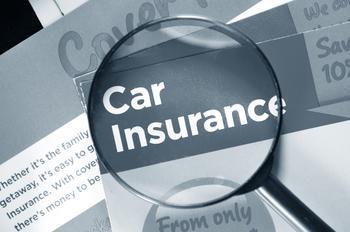 If it seems to you that no one is happy with car insurance premiums, you're right. But don't leave out the insurers themselves -- they're not having such a great time either, according to a recent report from Fitch Ratings.
The company found that while property insurance has enjoyed three straight years of significant profits, car insurers as a whole reported an underwriting loss for the fifth straight year in 2015. 
"The poor performance is a reflection of previous overly aggressive pricing in commercial auto and a recent extended period of heightened claims severity, particularly relating to bodily injury claims," said James Auden, managing director, Fitch Ratings, according to the Insurance Journal, a trade publication. 
Too many accidents
In plain English, premiums are too low to pay all the collision and injury claims that result from a climbing traffic accident rate, transforming the once mighty auto insurance business into what Fitch called a "chronically underperforming product segment." 
Fitch said insurers increased rates an average of seven percent in 2015 but that wasn't enough to keep pace with rising claims.
Insurers are also confronting growing consumer resistance to higher premiums and many state regulators are cracking down on rate increases. Earlier this week, Virginia became the 19th state to ban "price optimization," a procedure many insurers use to identify customers who may be more willing than others to pay higher premiums.
Consumer advocates and state insurance regulators argue that, since insurance is required, pricing should be based strictly on objective measurements of risk, not on how much the company thinks it can squeeze out of a given consumer. 
Fitch says, however, that despite consumer and regulator resistance, auto rates are likely to increase "significantly" in the near term. 
Top Writers
Progressive has grown to become the largest writer of commercial auto business based on net written premiums, while, according to Fitch, also generating substantial underwriting profits.
Progressive wrote $2.2 billion of commercial auto in 2015, just above Travelers, which wrote $2 billion. Nationwide ($1.7 billion), Zurich ($1.487 billion), and Liberty Mutual ($1.486) round out the top five, according to the National Association of Insurance Commissioners (NAIC), 
MetLife recently said it is entering the auto insurance market and introduced its first commercial auto policy. The product is now available in Illinois, Indiana, and Ohio, with more states planned in the near future.
---