---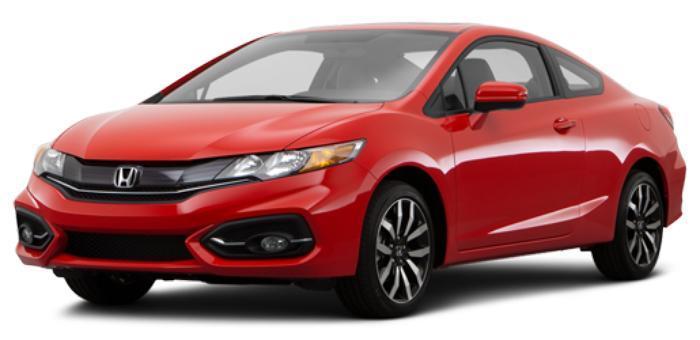 If you happen to be in the market for a new car, the next couple of weeks could provide an opportunity to snag a good deal. Dealers are trying to move metal, not just for the end of the month but the end of the year as well.
Kelley Blue Book (KBB) reports lease, financing and cash back deals are among the best they've seen in 2014.
"Year-end is one of the best times to buy a new car as automakers look to maximize sales numbers for the calendar year," said Jack R. Nerad, executive editorial director and executive market analyst for Kelley Blue Book's KBB.com. "In the wake of Lexus' highly successful 'December to Remember' campaign that first launched years ago, many automakers have been offering holiday sales events, making now an opportune time for shoppers to get a deal on a car they may have been eyeing all year."
KBB has highlighted both 2014 and 2015 models as providing the best value this month. They run the gamut from compact cars to luxury vehicles to three-row SUVs, all equipped with money-saving offers.
Lease deals
For the bargain-conscious car shopper, the 2014 Honda Civic offers one of the lowest monthly payments around, at $149. The car has an MSRP of of $20,000 but KBB says it's selling for $17,763 with about $2,000 due at signing.
If you were ever thinking about a hybrid, this may be the month to buy one. With gas prices plunging, fuel efficiency no longer carries the premium it once did. As a result KBB says you can lease a 2014 Toyota Prius for $249 a month with just $999 due at signing.
Another enticing lease deal is the 2015 Chevrolet Malibu. It's selling for close to its MSRP of $24,560 but can be leased for just $189 a month with $1,369 down.
Financing offers
There aren't nearly as many attractive financing packages as there are leases. In fact, KBB singles out only one that makes its list.
The 2014 Volkswagen Passat has an MSRP of $27,495 but KBB is finding it for $24,374. While that's a nice discount, the financing is what sells it.
Qualified buyers can drive away in a Passat paying 0% for 60 months. But you'll need a good credit score to qualify, so it's best to check your score before visiting the dealership.
Cash back
Topping the list of overall best December car deals is the 2014 Mazda CX-9. Its MSRP is $30,815 but KBB says you should be able to negotiate a price of $27,749. On top of that nice discount is $4000 back at closing.
The 2014 Chrysler 300 has a similarly attractive cash back offer. With an MSRP of $30,815, you should be able to negotiate a sale price of $29,767 while pocketing $4,250 cash back.
The 2014 Toyota Avalon offers both back and attractive financing. Listing for $32,415, the car is selling for under $29,000 and provides $1,000 back and 0% financing for qualified buyers for 60 months.
---