---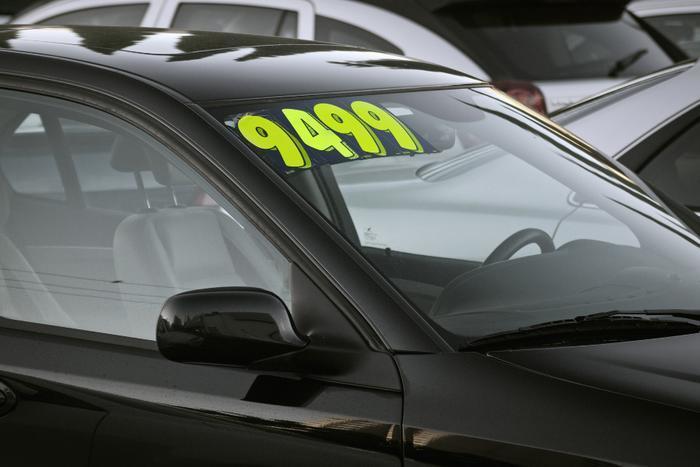 It's common for new car dealers to offer financing to their customers but used cars dealers historically haven't been as involved in writing loans, which a just-settled lawsuit suggests may be a good thing.
The U.S. Justice Department and North Carolina's attorney general had accused two of the state's used car dealers of discriminating against minority consumers through their "Buy Here, Pay Here" plans.
The dealers, Auto Fare Inc. and Southeastern Auto Corp., both of Charlotte, have agreed to pay $225,000 and clean up their lending practices to bring them into compliance with the Equal Credit Opportunity Act.
The lawsuit charged the dealers had used "reverse redlining" by intentionally targeting African-American customers for unfair and predatory credit practices. The settlement came after the court denied the dealerships' motion to dismiss the case and agreed that reverse redlining by an auto lender is illegal discrimination.
"It is not only illegal, but also fundamentally wrong, to target borrowers of color for predatory loans and exploit their need for a car to do essential tasks such as getting to work," said Acting Assistant Attorney General Vanita Gupta of the Civil Rights Division. "I hope that other buy here, pay here dealerships will evaluate their practices in light of this settlement."
"All consumers deserve to be treated fairly when they buy a car," said North Carolina Attorney General Roy Cooper. "We hope this case sends a strong message that car dealers cannot use race when targeting buyers with overpriced cars and oppressive loans."
Improved practices
The settlement requires the dealerships to implement a number of specific practices to ensure that the terms of their loans and repossession practices are no longer unfair and predatory. The required changes include:
limiting projected monthly payments to no more than 25% of a borrower's income;
requiring interest rates to be at least five percentage points below the state's rate cap;
mandating a lower interest rate for borrowers who have specified evidence of lower credit risk; requiring competitive sales prices;
prohibiting hidden fees on top of the required down payment;
prohibiting repossessions until at least two consecutive missed payments;
providing down payment refunds to borrowers who quickly go into default;
requiring strict compliance with provisions of state repossession law enacted to protected consumers;
providing borrowers improved disclosures at the time of sale (including disclosing the presence of any GPS, or automatic shut off, device);
allowing borrowers to obtain an independent inspection of the car before completing the purchase; and providing borrowers improved notices before repossession.
The settlement also requires defendants to establish a $225,000 settlement fund to compensate victims of their past discriminatory and predatory lending.
"Predatory lending practices that lock consumers into contracts they cannot afford are illegal and can spell financial disaster for borrowers of lower income or challenged credit history," said U.S. Attorney Anne M. Tompkins of the Western District of North Carolina. "Today's settlement ensures that all customers of Auto Fare Inc. and Southeastern Auto Corp. will have equal access to credit regardless of their race."
The lawsuit alleged that the two dealerships' sales prices, down payments, and interest rates were disproportionately high compared to other subprime used-car dealers. Because the dealerships did not meaningfully assess the customers' creditworthiness or ability to repay, their rates of default and repossession were disproportionately high. Additionally, the dealerships engaged in repossessions when customers were not in default.
---