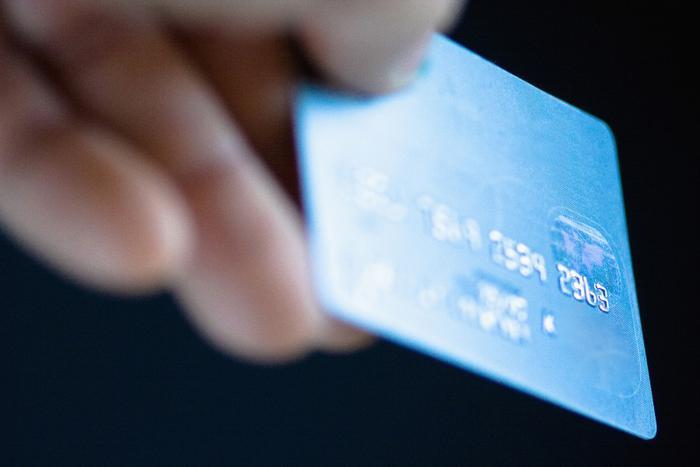 Capital One reportedly will no longer allow its customers to use its credit cards to pay off debt accrued through "buy now, pay later" (BNPL) transactions, which have grown in popularity during the pandemic.
A growing number of apps offer BNPL services in which a consumer purchases an item and charges it through the app. The consumer makes four payments, usually every two weeks, to clear the debt.
Consumers don't pay interest. The app company charges the merchant a small commission. But the transactions are considered risky because the consumer is not required to submit to a credit check.
Reuters reports that Capital One has confirmed that it will not allow its customers using its credit cards to clear BNPL debt because of "unacceptable risk." It's the first credit card company to take that step.
'Risky business'
Reuters quotes a Capital One spokeswoman as saying the company is ending the practice of consumers putting "point-of-sale" loans on its credit cards. 
"These kinds of transactions can be risky for customers and the banks that serve them," the spokeswoman told the news agency.
Credit card companies also view BNPL as a growing source of competition. Consumers who switch from paying with a credit card don't pay interest, which averages about 17 percent on balances. 
How it works
One BNPL app company, Klarna, explains how it works in the terms and conditions on its website:
Use your own valid debit or credit card, or other accepted payment method, to pay (no prepaid cards).

The initial payment is charged when the merchant completes your order (this is usually the shipping date for online orders).

The next 3 payments are automatically charged every 2 weeks after your first payment.

There are no interest charges with Pay later in 4 installments, and no fees when you follow your automatic payment schedule.
BNPL services are largely unregulated, even though they involve what are in effect interest-free loans. A search for "buy now pay later" on the Federal Trade Commission (FTC) and Consumer Financial Protection Bureau (CFPB) websites returned no results.
Some personal finance experts have warned that BNPL could pose trouble for impulsive consumers. They say consumers could look past the high cost of an item if they only see the payment they will be required to make every two weeks.