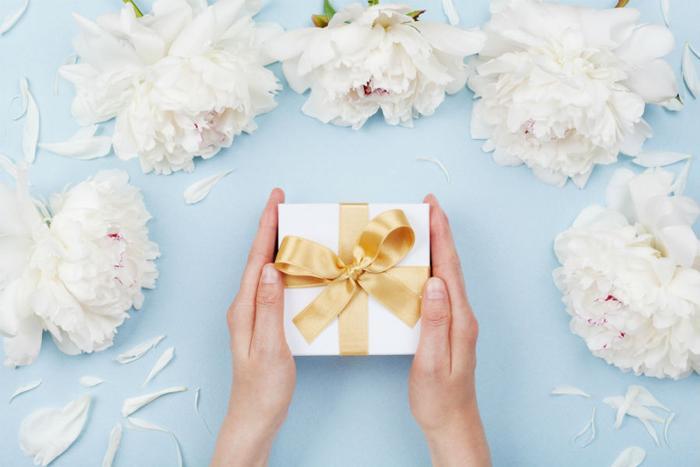 Roughly one in five Americans has declined an invitation to a wedding because they can't afford to attend, according to a recent survey by Bankrate. However, 30 percent of those who were forced to decline an invitation due to financial constraints said that doing so negatively affected their relationship with the couple.
Bankrate's Kelly Anne Smith notes that while no one should risk going into debt in order to celebrate the occasion, experts agree that merely being invited to the wedding necessitates sending the happy couple a gift.
"Even giving cash or writing a check is no longer taboo, so that's one option for giving a gift," Smith said. She noted that cash has become a desired gift item for many couples, possibly due to the high cost of planning and executing a wedding.
Although the practice of giving cash may be frowned upon in some social circles, giving cash or a check as a wedding gift is seen as an appropriate option by 88 percent of Americans and all nine of Bankrate's experts.
How much to give
In terms of how much to send the couple, Bankrate's Cashlorette Sarah Berger suggests sending "whatever you think is appropriate and can realistically afford."
A previous study by Bankrate found that wedding gift amounts vary between different regions of the U.S. Wedding guests in the Northeast gave the most, with 38% of respondents saying that the typical gift was at least $200.
Bankrate's most recent survey found that invited guests often felt it was okay to reduce a wedding gift for several reasons, such as if the couple has already established a home together (28 percent), if the wedding is less formal (14 percent), or if the couple did not give them a large gift for their wedding (13 percent).
While Bankrate's experts agree that no event is worth depleting a savings account, none of the aforementioned scenarios were regarded as valid reasons to give less. However, 1 out of Bankrate's 9 experts thought it was appropriate to skimp on the gift if it wasn't the first marriage for the bride and/or groom.