---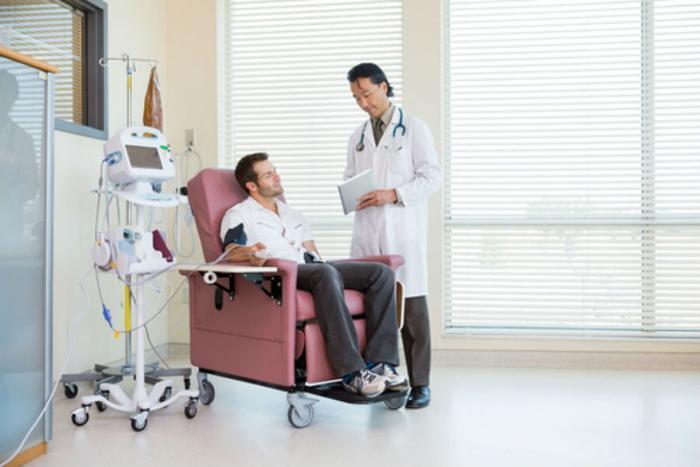 It is nearly impossible to calculate how many families have been affected by cancer. Over the decades, this terrible disease has evolved and changed, and the medical community has done its best to keep up and fight it. Though there still is no cure, it seems that a lot of that research is paying off.
A recent study by Cancer Statistics has found that there has been a 23% drop in the cancer death rate since 1991, when cancer deaths were at their peak. Researchers attribute this decline to advances in prevention and treatment and shifting social changes towards the reduction of unsafe habits, like smoking.
Cancer rates declining
The reduction in the cancer death rate has not all happened at once, though medical advances in recent years certainly play a large part. Statistics show that the cancer incidence has declined by 3.1% per year for men from 2009 to 2012; this is mostly due to declining prostate cancer diagnoses as PSA testing decreases. The news is less positive for women, who saw that number remain stable over the same time period.
Overall, researchers have determined that, from 1991 to 2012, over 1.7 million deaths were prevented due to improvements to cancer prevention, early detection, and treatments. Cancer mortality has decreased annually for both men and women, by 1.8% and 1.4%, respectively.
Specifically, death rates for the four major cancer sites – lung, breast, prostate, colon/rectum – have decreased. Deaths related to breast cancer in women have dropped by 36% since its peak rate in 1989, and colorectal cancer deaths have decreased by 50% since its peak. Lung cancer death rates declined by 38% for men between 1990 and 2012 and by 13% between 2002 and 2012 for women; this is mostly attributed to a reduction in tobacco use over those time periods.
Still a source for concern
While it's hard to find the grain of sand in all of this good news, some statistics are not so positive. Despite its gradual decline, cancer is still the second leading cause of death in the U.S., with 21 states still listing it as their leading cause of death. It is also still the number one cause of death for people aged 40 to 79.
"We're gratified to see cancer death rates continuing to drop. But the fact that cancer is nonetheless becoming the top cause of death in many populations is a strong reminder that the fight is not over," said Dr. Otis Brawley, chief medical officer of the American Cancer Society.
As a part of their study, the researchers have also looked at trends to predict how many new cancer cases and cancer deaths will affect U.S. citizens in 2016. They calculated that there would be 1,685,210 new cancer cases and 595,690 cancer deaths in the coming year.
If these numbers seem too high, it's probably because they are. It is a stark reminder that cancer remains a dangerous and difficult disease. "While the average American's chance of dying from the disease are significantly lower now than they have been for previous generations, it continues to be all-too-often the reason for shortened lives, and too much pain and suffering," concluded Brawley.
The full study and statistics have been published in the Cancer Journal for Clinicians. 
---