---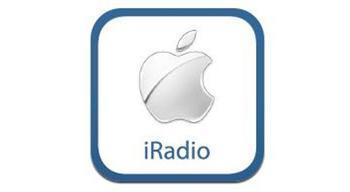 So, as predicted, Apple CEO Tim Cook unveiled Apple iRadio and iOS 7 Monday and, believe it or not, the earth just kept on spinning. Crowds did not run into the street in shock and awe.
Of course, iRadio is not exactly an earth-stopping idea. I mean, we already have Pandora, Spotify, MOG, Google Play whatever and so forth and so on. Come on guys, what took you so long?
And iOS is a reworking of the Apple's mobile software that looks an awful lot like that weird Microsoft Phone thing -- you know, with the buttons and all.
It was just a couple of years ago that Apple was seen to be on a higher plane than the rest of us mortals and its iPhone satisfied both hard-core techies and people who just wanted a cool phone.
But now, iPhones are slowly becoming uncool, and teens and preteens are flocking to Google's Android system on Samsung, HTC and Motorola smartphones.
iPhones taking a hit in the cool department may have something to do with the short lifespan of electronic gadgets in general, especially among younger folks.
Because in most cases, once kids start using a mobile device for the first time, they want something different from what their parents are using.
Kind of old ...
Plus, there have been a few commercials by Samsung that have made fun of Apple and made the iPhone seem stodgy and old-fashioned -- kind of like, well, Microsoft. And once you besmirch a company's cool futuristic image, younger consumers will usually head someplace else.
For example, look at iTunes. The music service used to be the go-to destination for downloading, but since streaming has become today's new craze, folks are heading to sites like Pandora and Spotify instead.
Additionally, there seems to be a new streaming site popping up everyday, which is probably why Apple was eager to secure its deal with Sony/ATV and get iRadio out to consumers as soon as possible.
But will iRadio really give Apple the shot of coolness it needs? Will iOS 7 satisfy the many critics who have complained about the company's previous operating systems?
If not, it'll be back to the drawing board for Cook and his team, in order to come up with something that sets Apple apart from its competitors.
Gone for good
Bob O'Donnell, vice president of the market research firm IDC, said it's almost impossible for Apple to reclaim the stronghold it once had.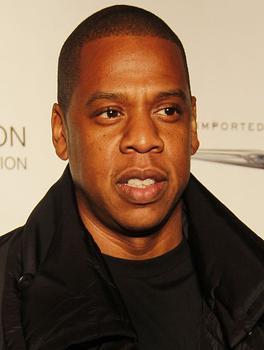 "I'm not sure if [Apple] can be as dominant as they once were," he said in an interview with CNN. "I don't think anybody can be quite as dominate as Apple once was. I think we see the pie of influence spreading."
"So the things that they innovated on are now standard and commonplace. The trick is can they come up with new things or continue to evolve their existing products in ways that continue to completely set them apart," O'Donnell asked.
Whatever Apple can do to improve its image better be done fast, because Samsung is fast on its tail with its increasingly popular smartphones and its new streaming service. According to several reports, Samsung has teamed with rapper and business mogul Jay-Z for its streaming site, which has many in the tech world buzzing.
The company hasn't made an official announcement of the streaming service yet, but experts say partnering with Jay-Z can only be a good thing.
"Jay-Z has demonstrated a particularly good ability to identify what audiences want or to create a demand for something that they didn't even know they wanted," said attorney Lori Landew in an interview with Forbes. "And it seems likely that he will be able to use these instincts in designing a streaming service that will appeal to a variety of audiences."
Reports indicate the Brooklyn rapper will be paid a cool $20 million for partnering with Samsung.
David Barnard, who founded App Cubby, said iPhones are still the most popular, but the company has taken a big hit in the area of hipness. "Painting the iPhone as a passé thing is such a perfect marketing message to counteract its coolness," he said.
So Apple has its work cut out for it, as it tries to wow consumers with iRadio and iOS 7. Whether folks will be truly wowed remains to be seen.
Some might say 2013 will be a crucial year for the company, because if it slips out of the coolness zone any farther, it may not recover.
Isn't that what happened to the BlackBerry?
---