---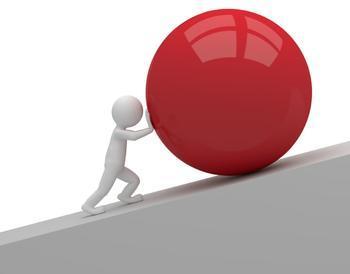 Having cancer is stressful enough but add in stress from family, work and other venues and it can be a problem. In a study conducted by Wake Forest Baptist Medical Center, researchers looked into the possible effects of a patient's stress level on the effectiveness of the drugs that a patient is taking.
They used mice to determine how big a role stress played in the effectiveness of drugs for prostate cancer. The researchers noticed when mice were kept away from stressful surroundings they responded better to medication.
When the mice were stressed, their cancer cells remained and their tumors were the same size. In seperate findings, tumors got bigger in the mice that faced continuous stress.
At the conclusion of the study, researchers said a person's body produces a chemical response when he or she becomes stressed or has anxiety. And that chemical response affects how much their cancer cells grow.
Researchers at the Rutgers School of Environmental and Biological Sciences said the same thing.
Endorphins' effect
In a separate study, researchers said having increased levels of beta-endorphin peptide (BEP) -- the hormone that's associated with pleasure -- can slow the growth of tumors.
"Our findings show promise for future therapeutic treatments for bolstering the immune function," said Dr. Dipak K. Sarkar, who worked on the study. "We are optimistic that this research can be applied to human medicine. Instead of transplanting cells, we will investigate whether we can increase BEP using a chemical approach."
Niki Barr, Ph.D., author of "Emotional Wellness: The Other Half of Treating Cancer," says if a cancer patient can learn to be emotionally healthy, it's great for that patient. "More than 1.6 million Americans are expected to be diagnosed with cancer this year and how they deal with it can have a dramatic effect on their physical and emotional health."
"So finding ways to ease the stress associated with cancer is vital. And part of what causes that anxiety is the feeling that you've lost all control of your life," said Barr, a psychotherapist who works with cancer patients and their families.
So how do cancer patients get some of that control back?
Emotional wellness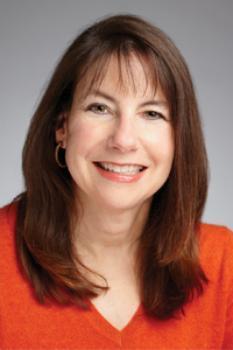 Barr created what she calls the "emotional wellness toolbox," which is something tangible a patient can do to stay positive during cancer treatment.
She believes cancer patients should be proactive in their efforts to be emotionally healthy and should start taking those proactive steps as soon as they receive their diagnosis.
Barr says gathering these items will help you relax and deal with stress a little bit better: writing materials, a device to play your favorite music, meditation CDs, and a box to keep all of these items in.
Patients and their loved ones should use this box of items as a psychological boost when they need it and continue to use it throughout their treatment.
Barr says that people should use a breathing exercise too.
"A simple technique for immediate relief from anxiety is triangle breathing," she explains. "Breathe in, breath out, then pause, during which you say a word such as 'calm', 'peace', 'confident.' it's remarkably effective."
In addition, cancer patients can do certain things to battle feelings of depression, like doing their research and having a firm understanding of what their treatment will be. Maintaining a positive and healthy routine is key too.
What patients talk about affects how they feel, says Barr, so it's important for them to create positive affirmations and create moments when they're not talking about cancer at all. Keeping a journal is another way of battling depression.
And getting back to some form of normalcy is important as well.
Barr says the first thing cancer patients should do after receiving a diagnosis is gather all of their treatment records and gather information about future treatments.
Doing this can allow patients to put their entire experience into better perspective.
Be decisive
The next thing to do is make a decision. Patients should determine what kind of life they want to live during their experience, whether it's a change in their diet or overall lifestyle.
These are just some of the things cancer patients can do to help them deal with their illness, says Barr, as maintaining a positive outlook is crucial.
"These tips are gathered from working with cancer patients and their families, taking what is most effective to share with other cancer patients and their families," said Barr. "Sometimes cancer returns and, sadly, some do not survive cancer."
"Regardless of the severity of a diagnosis, however, there are good and bad ways to navigate this disease -- that should be the primary concern, along with treatment, when you or a loved one are diagnosed."
---