---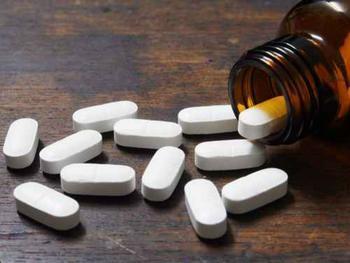 Opioid pain relievers have played a large role in contributing to the 137% increase in the rate of deaths from drug overdoses since 2000. The problem's origin? Often, it's prescriptions written by doctors. According to the CDC, opioid pain relievers that are abused were most often obtained from physicians.
Now, a new national Public Service Announcement Campaign (PSA), called "You Decide Before They Prescribe," is angling to help stop addiction before it can begin by educating parents on the link between prescribed prescription pain medication and heroin abuse.
Frighteningly, users of prescription drugs are 40 times more likely to use heroin later on. The campaign, created by the Partnership for a Drug-Free New Jersey (PDFNJ), seeks to prevent pain medication prescriptions from ending up in a child's life unnecessarily by encouraging parents to talk with doctors about possible alternatives to pain medications.
Education is key
The addictive qualities of pain medications, and their alarming link to heroin, is still not understood by every parent, according to PDFNJ Executive Director, Angelo M. Valente.
"40% of New Jersey parents still walk into a physician's office not understanding the link between prescription pain medicine and heroin – that opioids are a synthetic version of heroin.," Valente said in a statement.
Valente adds, however, that the majority (78%) of New Jersey parents strongly believe doctors should be legally required to "discuss the risk of developing either a physical or psychological dependency on the prescription pain medication with patients prior to prescribing it."
To help counter the discrepancy, PDFNJ seeks to educate parents, physicians, and community leaders about the dangers of prescription pain medication and its potential for dependency.
The campaign was recently launched in Times Square and will also begin appearing in transit locations throughout New York and New Jersey. Community coalitions and substance abuse prevention alliances throughout the country are also expected to utilize the campaign. 
---