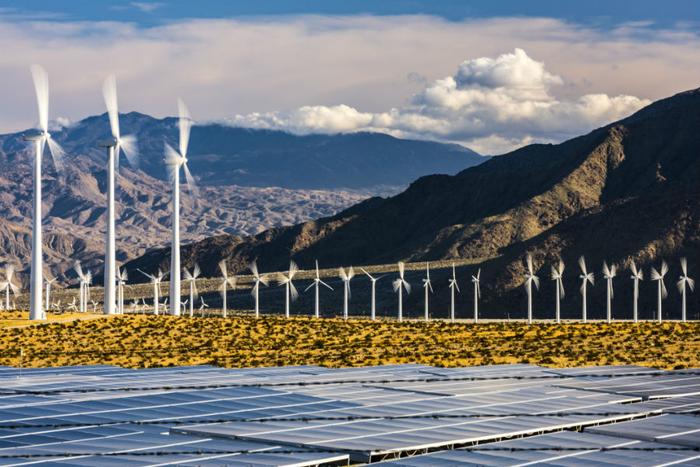 California, the most populous state in the nation, has hit its 2020 target for cutting back on greenhouse gas emissions.
The California Air Resources Board released data this week that showed greenhouse gas emissions dropped to 424.9 million metric tons in 2016 -- below the target of 431 million metric tons for 2020. In 2015, the total was 441.4 million metric tons throughout the state. The greenhouse gas emissions dropped by 2.7 percent in 2016 and is on the right track to meet its goal of 40 percent reduction by 2030.
These numbers are less than the 431 million metric tons the state produced in 1990. When California's greenhouse gas emissions levels peaked in 2004, regulators passed a law requiring  the state's emissions to return to 1990 levels by 2020. Since the peak in 2004, emissions have dropped 13 percent.
"California set the toughest emissions targets in the nation, tracked progress, and delivered results," said Governor Jerry Brown.
Former Governor Arnold Schwarzenegger signed the law in 2006 that committed California to setting such rigorous goals for 2020.
"Surpassing our 2020 emissions goal ahead of schedule while our economy grows by a nation-leading 4.9 percent and our unemployment rate is at a historic low should send a message to politicians all over the country: you don't have to reinvent the wheel -- just copy us," Schwarzenegger said.
How California did it
When looking at the state's greenhouse gas emissions, the data has been broken up into seven different categories: transportation, industrial, agriculture, electric power, high GWP, commercial and residential, and recycling and waste.
Industrial and electrical power dropped the most since the state enacted its green initiative. The combination of an uptick in solar electricity and hydroelectric power led to a 15 percent decrease in using natural gas for electricity.
However, despite the positive steps, some categories continued to rise. Greenhouse gas emissions increased from passenger vehicles. Drivers in California are buying more gas-powered cars, despite the benefits and incentives of buying electric-powered vehicles, which is likely due to the higher prices of electric-powered vehicles.
Regulators say the report shows that states are capable of pursuing their own paths towards reducing greenhouse gas emissions. In order for California to reach its 2030 goal, greenhouse gas emissions must continue to drop as much as they did in both 2015 and 2016.