---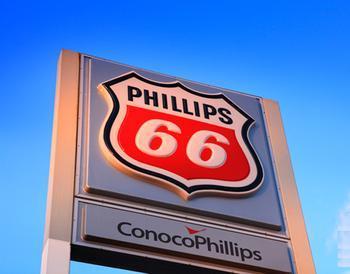 California has some of the toughest environmental laws in the nation and California Attorney General Kamala D. Harris claims Phillips 66 and ConocoPhillips violated one of them.
Harris has sued the two oil companies on charges of failing to properly inspect and maintain underground tanks used to store gasoline for retail sale at more than 560 gas stations in the state.
"The state's hazardous waste laws help protect our residents from contaminated groundwater," Harris said. "This lawsuit safeguards public health by ensuring proper maintenance of the tanks that store fuel beneath many California communities."
Several counties, including Alameda, El Dorado, Merced, Nevada, Placer, San Bernardino and Stanislaus, joined the state in the litigation. The suit alleges that since November 2006, Phillips 66 and ConocoPhillips have improperly monitored, inspected and maintained underground storage tanks used to store gasoline for retail sale.
Accused of tampering with safeguards
In addition, the complaint accused the defendants of tampering with and disabling leak detection devices and failing to test secondary containment systems, conduct monthly inspections, train employees in proper protocol and maintain operational alarm systems, among other violations.
The lawsuit also alleges that the defendants improperly handled and disposed of hazardous wastes and materials associated with the underground storage tanks at retail gas stations throughout the state.
Harris said her investigators turned up violations at gas stations in 34 California counties.
Widespread issue
Other states have wrestled with the problem of contamination from underground storage tanks as gas stations. A study by the U.S. Geological Survey, which randomly sampled 225 water supply wells in Rockingham County, NH, in 2003, detected the gasoline additive MtBE in 40 percent of public wells, and found a correlation between MtBE concentration and proximity to underground storage tanks.
Abandoned gasoline stations perhaps pose the greatest environmental risk. As the tanks sit unused and deteriorate, remaining petroleum product can leak into the soil and groundwater. According to the National Association of Convenience Stores, more than 50,000 gas stations have shut down since 1991.
---