---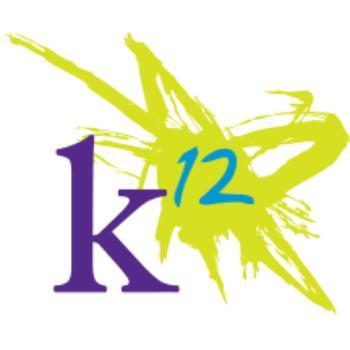 California has reached a $160 million settlement with K12 Inc., a Virginia-based for-profit charter school operator, claiming it used false advertising to lure parents into enrolling their children. The company denied the charges.
"K12 and its schools misled parents and the State of California by claiming taxpayer dollars for questionable student attendance, misstating student success and parent satisfaction, and loading nonprofit charities with debt," California Attorney General Kamala Harris said. As my office continues an industry-wide examination of for-profit academic institutions, this settlement ensures K12 and its schools are held accountable and make much-needed improvements."
But K12 said Harris' statement was misleading.
"The Attorney General's claim of  $168.5 million  ... is flat wrong," said  Stuart Udell, K12's Chief Executive Officer. "Despite our full cooperation throughout the process, the Office of the Attorney General  grossly mischaracterized the value of the settlement just as it did with regard to the issues it investigated."
Harris said the settlement included "debt relief" for 14 affiliated non-profit schools known as the California Virtual Academies ("CAVA Schools") that K12 manages, but Udell denied that.
"There is no 'debt relief' to the CAVA schools. The balance budget credits essentially act as subsidies to protect the CAVA schools, its students and teachers against financial uncertainties. CAVA schools have not paid that money to K12 and K12 never expected to receive it given California's funding environment," Udell said.
Program initiatives
K12 and the CAVA schools agreed to improve, or in some cases accelerate, a number of planned and ongoing academic and business program initiatives. In addition, on a number of issues, K12 and the CAVA schools agreed to implement new policies and procedures that go well above and beyond current independent study and charter school laws and regulations, Udell said.  
It is the first settlement by the new Bureau of Children's Justice, created by Attorney General Harris in February 2015 to enforce civil and criminal laws that protect children and pursue solutions that help ensure all children are on track to realize their full potential.  
"All children deserve, and are entitled under the law, to an equal education," said Attorney General Harris. 
The Attorney General's Office alleged that K12 and the CAVA Schools it operates in California misled parents to induce them to enroll their children in K12 schools by publishing misleading advertisements about students' academic progress, parent satisfaction, their graduates' eligibility for University of California and California State University admission, class sizes, the individualized and flexible nature of their instruction, hidden costs, and the quality of the materials provided to students.
K12 Inc. is based in Virginia and is a for-profit, publicly traded company. The 14 non-profit virtual charter schools it manages throughout California enroll approximately 13,000 K-12 students.
---