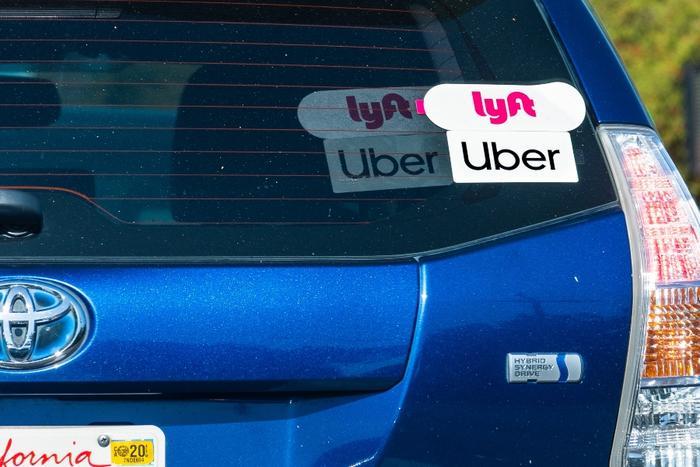 ​Uber and Lyft workers have been deemed employees under California's new gig worker law. 
The decision, made by the California Public Utilities Commission (CPUC) on Thursday, comes in the wake of a debate between the ride-hailing companies and their workers over whether drivers should be classified as independent contractors or employees who receive benefits.
In its order, the CPUC said state law currently says that drivers for transportation network companies (TNCs) will be considered employees going forward.
"For now, TNC drivers are presumed to be employees and the Commission must ensure that TNCs comply with those requirements that are applicable to the employees of an entity subject to the Commission's jurisdiction," the commission said.
Debate over classification
In previous years, Uber and Lyft have argued that their drivers should be classified as independent contractors since they have the flexibility to set their own hours. The companies said most of their workers would prefer to be classified as such in order to preserve the "on-demand" nature of the job. 
"If California regulators force rideshare companies to change their business model it would affect our ability to provide reliable and affordable services, along with threatening access to this essential work Californians depend on," Uber said in a statement.
In a statement of its own, Lyft called the CPUC's decision "flawed" and said classifying drivers as employees will have a devastating economic impact on the state of California.
Lack of basic protections as contractors
Labor unions and drivers who rely on their job as a sole source of income have argued that the lack of benefits makes it difficult to afford necessary expenses. 
Last June, workers held a rally outside of Uber's headquarters in San Francisco to support a new California legislation (Assembly Bill 5) under which they would be considered employees and would receive basic protections.
"We're here for ourselves, our rights, that's been taken from us by Uber and Lyft. We're asking for a living wage and we're asking for benefits," longtime Uber and Lyft driver Omar A. said at Tuesday's rally, according to CBS SF Bay Area. "They are trying to force the drivers to sign a petition against AB 5. Actually AB 5 is supporting the drivers and protecting the drivers. That's what we're fighting for."
In December, Uber sued to block AB5, arguing that it was unconstitutional and that it punished app-based platforms. In May, California filed a lawsuit against Uber and Lyft and charged that the companies' misclassification of their drivers violated the new legislation.