---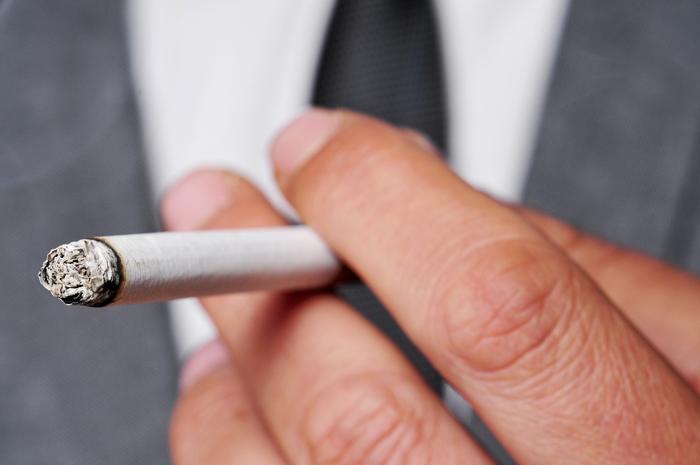 California has yanked away the welcome mat for tobacco and electronic cigarette companies. Gov. Jerry Brown signed bills Wednesday that have raised the smoking age from 18 to 21, restricts e-cigs in public places, and expands no-smoking areas in schools. 
Brown vetoed a measure that would have let counties impose local tobacco taxes to cover healthcare costs for those with tobacco-related illnesses.
"The governor's signature on Tobacco 21 is a signal that California presents a united front against Big Tobacco," state Sen. Ed Hernandez (D-Azusa)  said in a statement. "Together, we stand to disrupt the chain of adolescent addiction."
The measure makes California the first state in the country to raise the minimum smoking age as high as 21. Similar proposals have failed in New Jersey, Utah, Colorado, and Maryland, according to Hernandez's office.
Tobacco companies know that people are more likely to become addicted to smoking if they start at a young age," Hernandez said. "We can no longer afford to sit on the sidelines while big tobacco markets to our kids and gets another generation of young people hooked on a product that will ultimately kill them."
Nine in 10 smokers take up the habit by age 18, according to the American Lung Association in California, and 36,000 California kids start smoking each year.
Anti-smoking push
Hernandez said his bill is the latest front in a renewed anti-smoking push in California. A coalition of the American Heart Association, American Lung Association, and American Cancer Society is seeking a $2-per-pack tax increase on cigarettes, either via the Legislature or through an initiative.
The California Medical Association applauded the measures, saying they will "save countless Californians from a deadly, lifetime addiction to nicotine."
"CMA thanks Gov. Brown, Senate and Assembly leadership, and the many legislators involved in passing the most robust package of tobacco control legislation in decades," said Steven Larson, M.D., MPH, president of the association. "California was once a leader in tobacco control. These laws move us toward restoring that leadership position."

Tobacco use not only claims nearly 40,000 lives in California each year, but costs the state more than $13 billion in medical expenses annually and approximately $10.35 billion annually in lost productivity due to smoking-related diseases, Larson said.
Tobacco companies have threatened to mount a referendum drive to overturn the measures and e-cig manufacturers said they would mount a voter education effort.
---