---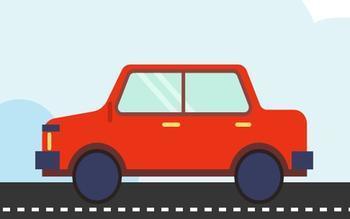 Trying to find the lowest car insurance premium can be a time-consuming task. There are online sites that claim to offer unbiased information but many are really advertising in disguise and may mislead you.
California Insurance Commissioner Dave Jones is offering what he sees as a partial solution to the problem. It's an online rate comparison tool that lists average premium rates from local and national insurers.
Consumers can find the companies with the lowest premiums in their area and then contact the companies directly for an actual quote.
"Consumers know the insurers that advertise on television and radio, but they may not know about the companies that serve their neighborhood and may offer a lower price," said Jones. "The auto rate price comparison tool shows consumers all the insurers that write policies in the area and the average premium prices. Consumers can identify the lowest prices and contact the company for a quote. Often, it pays to shop around."
Premiums can vary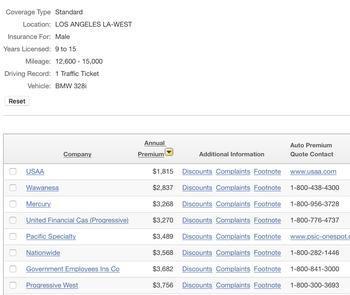 Jones notes that premiums can vary from one insurer to the next and rates are affected by a number of factors, including the number of miles driven annually, whether the driver has been in any at-fault accidents, and the driver's experience behind the wheel. The comparison tool helps consumers see the range in prices, based on factors that are specific to them.
The differences can be significant. Jones quotes the example of a Santa Monica-area married couple shopping for standard insurance. They could find premiums ranging from $2,762 to $10,036 annually -- a price difference of more than $7,200.
Of course, the premium is only part of the picture. No one wants insurance that doesn't pay or that is quick to cancel a policyholder for minor accidents or driving infractions. So, perhaps taking a page from review sites like this one, Jones' tool includes complaints collected by his agency for each company over the past three years.
Obviously, the tool is only valid for California but it's worth looking at, no matter where you live, just to drive home how widely premiums can vary. While it may be a lot of trouble to shop for the best rate, it may well be worth it if you can save several thousand dollars per year.
---