---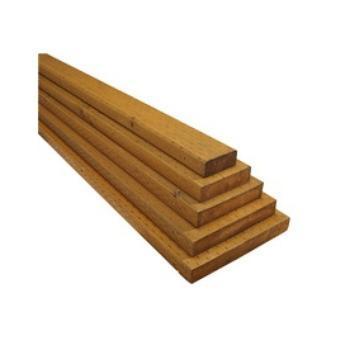 Many years ago, in a kingdom by the sea, there lived a man named Howard Jarvis, who thought his property tax bill was too high. Being a good Californian, he put a proposition on the ballot -- number 13, to be exact -- severely limiting property taxes.
Ever since then, California has been out prospecting for money, basically seeking to thoroughly tax all animate and inanimate objects in its realm.
The latest to feel the bite is wood. Yes, wood. For too long, trees have been getting a free ride in California, but no longer. Effective Jan. 1, the state will require buyers of lumber and "engineered wood products" to pay a 1% assessment.
OK, 1% doesn't sound like much but wood is actually pretty expensive these days. A plain old pressure-treated 2x4x6 will cost you nearly $5 at most Southern California Lowe's stores so if you're building a deck or even an entire house, it all adds up.
Fighting fires
They have some pretty big calculators over at the state Board of Equalization and they figure the new tax -- oops, assessment -- will bring in about $35 million next year.
But it's not like the money will just get thrown into the general fund to be frittered away. Rather, the state pledges the money will be used to "regulate timber harvests" and fight forest fires.
Ah, but there's a silver lining: there will be no sales tax on the assessment.
---