---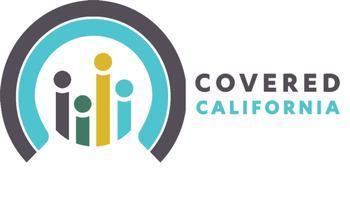 California's health exchange has been one of the biggest and most successful state Obamacare programs. But today, Covered California, as it's known, announced an average statewide premium increase of 13.2 percent for 2017, setting off a round of criticism and defensive responses.
"These outrageous premium hikes are the consequence of California's failure to adopt health insurance premium regulation like the majority of the states and the disappearance of federal subsidies for insurance companies to even out bumps in the road ," said Jamie Court, president of Consumer Watchdog, which sponsored an unusccessful rate regulation initiative in 2014.
Insurance companies said the rate hikes -- more than three times the increases of the last two years -- were the result of factors beyond their control. 
"In 2017, Covered California prices are influenced by higher spending on medical care, particularly skyrocketing prices on specialty drugs, and the sunset of two federal programs," said California Association of Health Plans President & CEO Charles Bacchi.
"California's health exchange opened up access to health care for millions, with 11 health plans in Covered California competing over price and quality and in most of the regions of the state," Bacchi said.
"Some rate increases are necessary to cover the cost of care as more and more Californians use medical services that have become increasingly expensive each year. As prices for hospitals, doctors, specialty drugs and other services keep climbing, we cannot lose focus on our goal of affordability," he said.
"Regulation is the hammer"
But Consumer Watchdog, a nonprofit based in Santa Monica, said the increases could have been avoided if the rate regulation initiative had passed.
"When three health insurance companies control 90% of the market there is no bargaining with them absent a hammer. Rate regulation is the hammer," Court said. "California consumers cannot continue to pay more for very limited doctors and hospital networks. Rate regulation needs to move to the top of the legislature's list."
The ballot initiative failed to pass in a record-low turnout election, but it garnered 41% of the vote despite a $57 million insurance company campaign against it, Court noted.
The federal programs that are being phased out were intended to help stabilize the market during the first few years of the Affordable Care Act (ACA).
How much more individual consumers will have to pay depends on whether they are eligible for taxpayer-supported subsidies and whether they choose to switch to lower-cost plans that may have higher deductibles and co-pays.  
---