---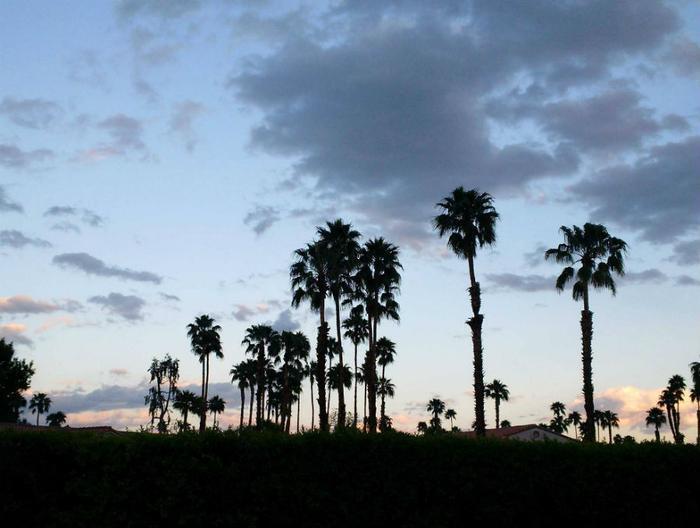 It's not quite Camelot, but in California, voters get to decide just about everything through the state's initiative process. Soon they may even decide when the sun rises and sets.
A state legislative committee has cleared a measure that would ask voters to decide whether to scrap Daylight Saving Time, and the bill now goes to the full Senate, where it is expected to pass handily. It has already passed the General Assembly.
It may sound odd that a state usually seen as progressive, forward-looking and so forth would want to turn the clock back, but the fact is that much of the state is desert and the rest is pretty sunny too. A lot of Californians would like for the cool, cool of the evening to arrive a bit sooner during the hot months when daylight time is now in effect. 
"Daylight Saving Time is an institution that has been in place largely without question for more than half a century," said the measure's sponsor, Assemblyman Kansen Chu (D-San Jose), in a statement. "I think we owe it to the general public to be given the opportunity to decide for themselves whether or not it ought to be continued." 
Feel the burn
California switched to daylight time in 1949, with voters' approval. It was promoted as a way to use less energy since it would get dark later during the summer months. But in today's world, those savings don't materialize, since most of us are inside with the lights, air conditioner, and humongous flat screens running full bore.
Interestingly, there are also public health arguments in favor of hastening the setting of the sun. The number of recorded heart attacks, industrial and workplace injuries, and traffic accidents and fatalities also increase in the days following the change to DST. 
Studies conducted in Indiana by the National Bureau of Economic Research support those arguments. They found that Indiana residents pay an additional $9 million per year in energy costs because of daylight saving time.
Indiana, it just so happens, is one of the states that has for years eschewed the switch to later summer sunsets. Part of Arizona also opts out of daylight time and all of Hawaii does so.
If voters approve the change, the federal government would have to give its permission, but this is not thought to present a serious obstacle.
There is no known opposition to the bill although, privately, some have expressed concern about the effect the change would have on airlines, broadcast networks, and others for whom time is money.
Bicoastal commuters accustomed to leaving the East Coast around 9 a.m. and motoring stately into Big L.A. at 11:30 or so would roll in even earlier and would easily be able to take a lunch meeting at the Pacific Diner.  
Supporters of youth sports are dubious, however, according to a recent Los Angeles Times story.  "It's a horrible idea and a really crappy piece of legislation," said Costa Mesa Parks Commissioner Byron de Arakal, who said it is already difficult to meet the demand for lighted athletic fields. Losing an hour of daylight would make it worse, he argued.
Oregon, Washington, Nevada, and a slice of Idaho, who with California make up the Pacific Time Zone, might also feel bereft if they were left alone in the glaring sun while California basked in the moonlight. That's not likely to be a concern for sun-baked California voters, however. 
Thanks
Keep an eye on your inbox, the lastest consumer news is on it's way!
Unsubscribe easily whenever you want
---