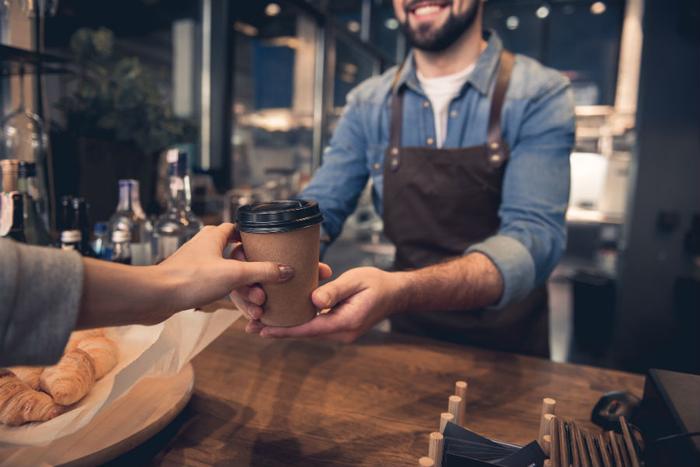 This past March, a Los Angeles judge ruled in favor of a consumer group that demanded coffee companies in the state of California post cancer warnings to customers because of the chemical acrylamide that is used in the roasting process.
Today, a public hearing will take place in Sacramento, and the Office of Environmental Health Hazard Assessment (OEHHA) has proposed reversing the judge's ruling on the coffee warning labels.
Sam Delson, the spokesman for OEHHA, said he expects the hearing to be very well-attended, as representatives from both sides of the case have already requested extra time to speak.
"Coffee is an extremely well-studied mixture of chemicals," Delson said. "It's the first time we've ruled on a complex mixture."
The judge's ruling
The Council for Education and Research on Toxics, a nonprofit group, filed the initial lawsuit against nearly 100 coffee companies -- including Starbucks. The group claimed the coffee companies were violating a California law that requires warnings on a wide range of chemicals that can cause cancer -- in this case acrylamide, which is classified as a carcinogen.
At the time of the ruling, coffee companies fought back, arguing that the extent that the chemical exists in coffee isn't enough to be harmful. They claimed that not only is coffee considered to be a relatively healthy drink, but Proposition 65 -- The Safe Drinking Water and Toxic Enforcement Act -- was not designed to regulate chemicals in such small amounts.
"Coffee has been shown, over and over again, to be a healthy beverage," said National Coffee Association CEO Bill Murray. "This lawsuit has made a mockery of Prop 65, has confused consumers, and does nothing to improve public health."
Recent developments
In June, the OEHHA argued that consuming levels of acrylamide that are present in coffee poses "no significant cancer risk" based on the latest research. The proposed regulations would keep the warning labels off of coffee served throughout the state.
"The International Agency for Research on Cancer (IARC) -- the only Proposition 65 authoritative body to have evaluated coffee -- concluded that coffee consumption is not classifiable as to its overall carcinogenicity and is associated with reduced risk of certain cancers in humans," the OEHHA said.