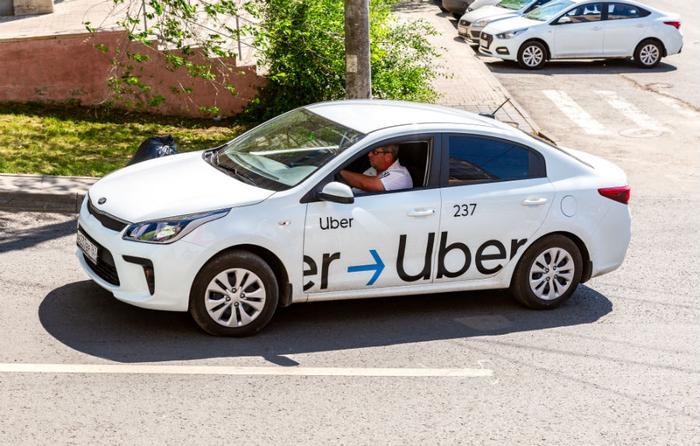 The California State Senate has advanced a bill that would offer protections to millions of gig workers. The law is currently headed to the State Assembly, where it will need to be signed into law by California Governor Gavin Newsom.
Assembly Bill 5, authored by Assemblywoman Lorena Gonzalez Fletcher, requires companies -- including Uber and Lyft -- to classify their independent contractors as employees. AB5 also locks in protections like minimum wage, overtime, paid parental leave, and workers compensation.
The New York Times reports that Governor Newsom is expected to sign the bill because he endorsed it. 
"This is a huge win for workers across the nation!" the California Labor Federation said in a statement posted to Twitter. "It's time to rebuild the middle class and ensure ALL workers have the basic protections they deserve."
Reclassifying contractors
In the likely event that the bill is passed, it would go into effect on January 1, 2020. At that point, companies would have to reclassify their contractors as employees. The bill distinguishes contractors from employees in the following way: 
"A person providing labor or services for remuneration shall be considered an employee rather than an independent contractor unless the hiring entity demonstrates that the person is free from the control and direction of the hiring entity in connection with the performance of the work, the person performs work that is outside the usual course of the hiring entity's business, and the person is customarily engaged in an independently established trade, occupation or business.
The passage of the bill could spur major changes for the gig economy, as it's expected to influence other states' legislatures. 
Critics point out potential negatives 
Opponents of the bill have argued that reclassifying contractors would put thousands of drivers out of work, which could lead to longer wait times and higher costs for consumers.
"The negatives facing the economy, the companies, the drivers and the customers from this news will far outweigh any gains for individual drivers (fewer jobs, higher prices, less successful companies) once California legislators codify the CA's Supreme Court's original ruling into law," Micah Rowland, labor market expert and COO of the gig recruiting/hiring platform Fountain, told ConsumerAffairs. "The California economy is large enough that other states would likely follow suit quickly after the legislature takes action." 
Adrian Durbin, senior director of communications for Lyft, said in a statement that California lawmakers "missed an important opportunity to support the overwhelming majority of rideshare drivers who want a thoughtful solution that balances flexibility with an earnings standard and benefits." 
"The fact that there were more than 50 industries carved out of AB5 is very telling. We are fully prepared to take this issue to the voters of California to preserve the freedom and access drivers and riders want and need."