---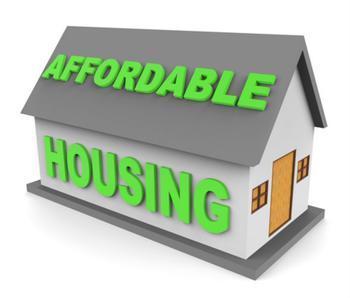 Housing affordability has become a problem in recent years, especially in California. That state is home to some of the nation's most expensive housing markets.
So it comes as good news that the California Association of Realtors (CAR) has found that housing affordability in the state has actually improved.
The group credits increases in salaries and seasonal price dips for the improvements. It says the percentage of potential home buyers who could now afford to buy a median-priced existing single-family home in California during the fourth quarter was 31%, the same as the third quarter.
Rising incomes
Income is a key component of housing affordability. In California, a buyer needs an annual income of at least $100,800 to afford a home costing $511,360, which, believe it or not, is the median priced home in California these days.
The monthly payment, which includes taxes and insurance on a 30-year, fixed-rate loan, would be $2,520, assuming the buyer was able to make a 20% down payment and secure a mortgage with an interest rate of no more than 3.91%.
Home affordability improved slightly in the most recent quarter, as compared to the fourth quarter of 2015. Condominium and townhome affordability was also flat compared to the previous quarter.
Affordability rose in eight counties
Of course, affordability was better for some market in California than others. The CAR report shows eight counties -- Contra Costa, Marin, Napa, Los Angeles, Ventura, Monterey, Santa Barbara, and Madera -- saw affordability improve.
Ten counties -- San Francisco, Sonoma, Orange County, Riverside, San Bernardino, Santa Cruz, Kern, Kings, Merced, and San Joaquin -- saw home purchases get further out of reach.
Eleven counties -- Alameda, San Mateo, Santa Clara, Solano, San Diego, San Luis Obispo, Fresno, Placer, Sacramento, Stanislaus, and Tulare -- saw affordability neither improve or worsen. 
Kings, Kern, San Bernardino, and Fresno counties were the most affordable counties in the fourth quarter of last year. San Francisco, San Mateo, and Santa Cruz were the least affordable.
---