---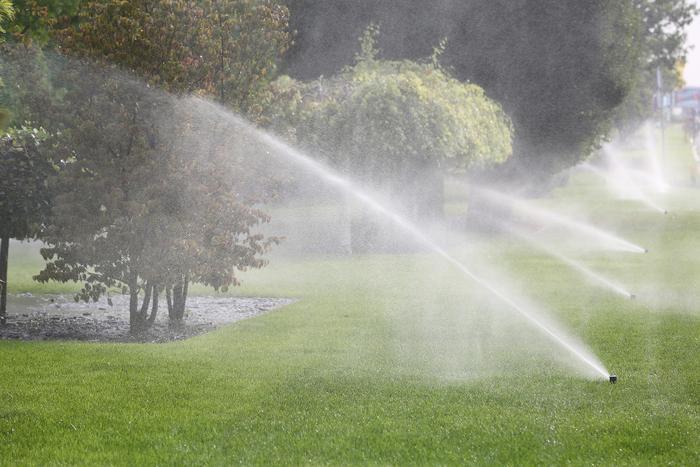 A California homeowners' association, or HOA, is fining a couple $50 per day for replacing their lawn with artificial turf to help reduce their water use.
California is currently deep into the fourth year of a record-shattering and still-worsening drought. Governor Jerry Brown declared an official state of emergency in January 2014, and since then the state government has passed a series of water-conservation measures including various mandatory water-use restrictions – which have not prevented various HOAs and even municipalities throughout the state from nonetheless mandating lush green lawns despite ever-drier conditions.
In July, the state legislature voted for and the governor signed a law prohibiting HOAs from penalizing homeowners whose lawns turn brown during drought conditions. However, there's currently no such law protecting homeowners who replace thirsty genuine lawns with waterless fake ones, though there are a couple of proposals before the state legislature.
Morrison Ranch
KABC reports that the Morrison Ranch Estates Homeowners' Association, in the L.A. suburb of Agoura Hills, has been fining residents Rhonda and Greg Greenstein $50 per day, ever since the Greensteins installed artificial turf — without first getting permission from their HOA board. (Hence a common complaint about HOAs: at their worst, they combine all the responsibilities of homeownership with all the restrictions of renters who dare not make any change to their domiciles without the landlord's [or HOA board's] approval.)
HOA president Jan Gerstel said that "We have to enforce the rules here. Unfortunately, sometimes people don't like what the rules are." He also said that the HOA board had previously considered changing the rules to allow artificial turf but ultimately voted against it because, as he told KABC, "About eight months that we researched (artificial turf), we did not find significant water savings with artificial turf."
Greg Greenstein, by contrast, says that he and his wife haven't had to water their fake lawn at all, and "We project that we'll save 2/3 of our water bill throughout the end of the year."
The HOA is suing the Greensteins over the fake lawn; Greenstein told CBS-Los Angeles that their court date is scheduled for June 8, by which time their total HOA fine will be more than $5,000.
But it's possible that the argument will be legally moot by then, since a proposed bill before the state legislature would, if passed into law, require HOAs to allow artificial turf on residents' lawns. Greenstein said "I refuse to pay [the HOA fine]. I just have to wait for Gov. Brown to sign off on artificial turf."
No guarantee
There's no guarantee the governor will do so, despite the statewide drought conditions. The state legislature passed similar proposed bills in 2010 and 2011, but then-governor Schwarzenegger vetoed the 2010 bill and current-governor Brown vetoed the next one.
Still, the drought's had four years to grow in severity since that last veto. Last December, the San Diego County Water Authority proposed a bill that would require HOAs to allow fake lawns.
More recently, state assemblywoman Lorena Gonzalez (D-San Diego) responded to new of the Greensteins' plight by mentioning that she is sponsoring a bill which would prevent HOAs form doing such things. Gonzalez says the bill should go before the Assembly this May, and that even though the governor has previously vetoed similar bills, she hopes this time will be different because "I expect the Governor, given his commitment to changing behavior in this drought, probably will take a second look at it."
---