---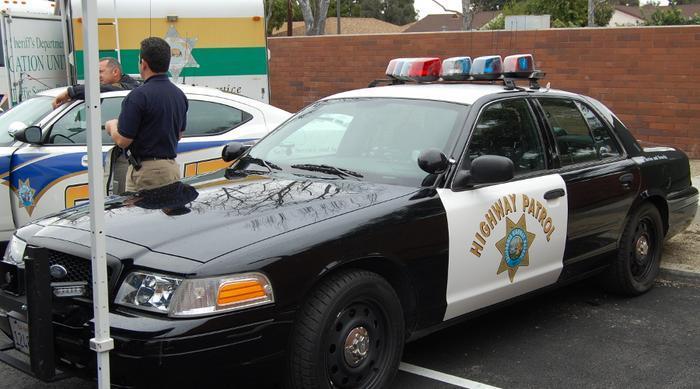 Here's another reason why your smartphone should always be password-protected: former California Highway Patrolman Sam Harrington resigned his positionlast week, and is facing felony charges for stealing personal (and often explicit) photos from the phones of women whom he arrested.
However, his fellow officers Robert Hazelwood and Dion Simmons, who allegedly received stolen photos from Harrington, are not facing any charges at this time.
The Contra Costa Times says that, according to court documents, Harrington told investigators he and his fellow officers had been collecting and trading such images for years, and that police viewed it as a "game."
Harrington's activities first came to light in late August, when he arrested a woman on suspicion of drunk driving (though the charges against her have since been dismissed, due to the investigation into Harrington's on-the-job actions). The woman later discovered that certain photos had been emailed from her phone, while she was in custody and the phone in police possession.
Horse face
Contra Costa's district attorney obtained a search warrant for the officers' phones, and found that Harrington and Hazelwood had the following discussions about the photos (explicit language replaced with dashes, as necessary):
-- Aug. 29, 2014 after at least one explicit photo of a DUI suspect, identified as Jane Doe #1, was sent:

CHP officer Robert Hazelwood -- 2:33 a.m. -- "Nudes are always better with the face"

CHP officer Sean Harrington -- 2:34 a.m. -- "Maybe she knows she has a jacked up horse face?!?!?"

Hazelwood -- 2:34 a.m. -- "Let's see the dl"

Harrington -- 2:44 a.m. -- "When we get back to the office. And we'll have MDF mug shot, too"

Hazelwood -- 2:45 a.m. "Haha ok."

Harrington -- 2:45 a.m. "But trust me. She's like a 5 or a 6 at best"

Hazelwood -- 2:46 a.m. "Her body is rocking though"

Harrington -- 2:46 a.m. "Small (breasts)"

Hazelwood -- 2:47 a.m. "Still looks good to me"
Going further back, the district attorney found the police would complain if the photos found on an arrestees' phone were not explicit enough:
-- Aug. 7, 2014, exchange after Harrington said he took two photos of a DUI suspect in a bikini from the 19-year-old's phone while she received X-rays following a car accident. He forwarded the images to a CHP colleague:

CHP officer Sean Harrington -- 2:46 p.m. -- "Taken from the phone of my 10-15x while she's in X-rays. Enjoy buddy!!!"

CHP officer Robert Hazelwood -- 2:48 a.m. -- "No f---ing nudes?"

Harrington -- 2:49 a.m. -- "Nope. Gotta work with what's there"
After first learning about this behavior from members of the California Highway patrol, Contra Costa Times reporter Matthias Gafni investigated and discovered similar cases throughout the country: police officers without warrants going through arrestees' phones, not even to search for evidence of a crime, but for salacious photographs and other sources of personal police amusement.
Of course, in most states it is illegal for police to go through people's phones unless they first obtain a search warrant — but then, if everybody could be trusted to obey the law, we wouldn't have to worry about data theft or password protection in the first place. And there wouldn't be any police officers.
---