---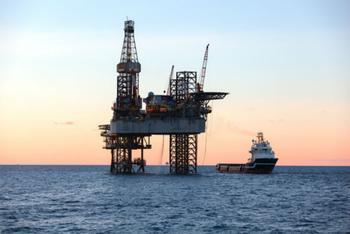 Last month, President Obama unveiled a plan that would ban offshore oil drilling off the coasts of California, Oregon, and Washington until 2022. The notion was denounced by many Republican members of Congress, who said that it would effectively oust the U.S. as a leader in global energy.
"Today's plan will chart a path of energy dependency for decades to come. We should be building on our position as a global energy leader, but we are punting it to Russia as Obama appeases the environmentalists pulling his strings," said Rep. Rob Bishop (R-Utah).
However, there are many other leaders who would see the plan made permanent before Obama leaves office. One of them is California Governor Jerry Brown, who has asked Obama to cement the plan so that it won't be easily overturned by President-elect Trump.
"California is blessed with hundreds of miles of spectacular coastline; home to scenic state parks, beautiful beaches, abundant wildlife and thriving communities. Clearly, large new oil and gas reserves would be inconsistent with our overriding imperative to reduce reliance on fuels and combat the devastating impacts of climate change," Brown said in a letter to Obama.
Opposing views
Brown announced his proposition and asked for support from the governors of Oregon and Washington at an event that launched a new organization dedicated to protecting the world's oceans. The International Alliance to Combat Ocean Acidification is made up of advocacy groups, businesses, and several nations, such as France, Chile, and the Canadian provinces of British Columbia and Quebec.
Brown says that the group's work will be critical going forward after Trump's recent election; the President-elect has previously denied evidence related to global climate change and has picked officials who are also skeptics.
"Whatever problems we have today, they will pale to the stresses that we are going to have by rising sea levels, the threat of tropical diseases, and all manner of extreme weather events," said Brown.
Oil companies have opposed the plan to ban offshore drilling on the West Coast, saying that doing so would lead to importing more oil and perhaps worsening environmental outcomes.
"If offshore production is banned it will force us to import more oil from foreign sources. That oil is produced under less stringent environmental regulations, and its transportation to California will create an increase in greenhouse gases and other pollutants," said the Western States Petroleum Association, an oil industry group, in a statement.
According to U.S. News, the White House has declined to comment on Brown's request thus far.
---