---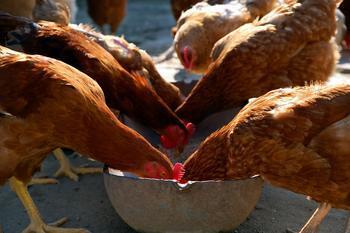 As a rule of thumb, it's a good idea to keep Congress out of the henhouse whenever possible but a dispute over the working conditions of egg-laying hens has roosted in Congress' lap.
The dust-up concerns the working conditions of hens, specifically whether California can block the import of eggs from states that don't allow hens sufficient room to spread their wings.
You can thank California voters for putting the wind beneath the wings of this barnyard dispute. Back in 2008, they passed Proposition 2, an initiative that requires California farmers to give hens enough room to stand up and spread their wings.
Two years later, then-Gov. Arnold Schwarzenegger signed legislation to that effect. When the measure takes effect in 2015, it will require that all eggs sold in California come from farms that meet the California standard.
Feathers ruffled
Chicken ranchers in Iowa and other egg-producing states are madder than the proverbial little wet hen. Egged on by his constituents, Rep. Steve King (R-Iowa) has taken up the battle on their behalf. He has added a section to the farm bill that would prohibit states from imposing how other states produce their agricultural products. The measure is expected to come before the full House later this month.
This is not just chicken feed we're talking about here. The stakes are huge. California is the nation's most populous state and its inhabitants wolf down more than 9 billion eggs each year, slightly more than half of them produced in California, the rest coming from Iowa and other states that are net egg exporters, the Los Angeles Times reports.
The discussion in Congress has gotten messy, with arguments about states' rights, Congress' authority to regulate interstate commerce and warnings that unless it's handled carefully, the entire affair could scramble the egg market as we know it.
But some spillage is to be expected. After all, you can't make an omelette without breaking eggs.
---