---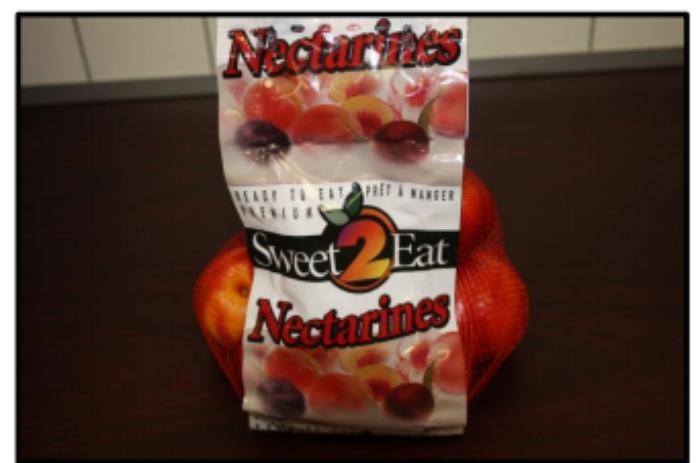 As food recalls go, the recent stone-fruit recall from California-based Wawona Packing Company is arguably both better and worse than most: better in that there have been no confirmed reports of people getting sick from contaminated food, worse in that the scope of the recall keeps growing.
On July 19, the FDA first announced that Wawona was voluntarily recalling plums, pluots, white or yellow peaches, and white or yellow nectarines, due to fears of possible contamination by Listeria monocytogenes bacteria; Wawona released a 30-page list (in .pdf form here) of the block ID numbers of all potentially affected batches of fruit. Affected brand names include Wawona, Sweet2Eat and Harvest Sweet.
In Canada, the Food Inspection Agency posted a recall notice for that country on July 21.
Initial reports suggested Wegmans stores might have received contaminated stock, but since then the list has steadily grown to include Ralph's and Food4Less stores, ShopRite, Stop and Shop, Trader Joes', Walmart and Sams' Club, Costco, Krogers and more. (An all-inclusive list of stores is not available at this time; that list may yet grow longer.) Also, recalled products include not merely the fruits themselves, but any baked or processed goods made from it.
Anyone with fruit or food from the suspect batches should either return it for a refund, or throw it away.
Disposal isn't enough
The problem is that, due to the nature of Listeria contamination, merely disposing of recalled fruit isn't enough to protect yourself. FoodSafetyNews published a July 23 Q&A highlighting some of the nastier facts behind the Listeria recall.
Where food poisoning is concerned, Listeria has an unusually wide incubation window: an infected person might show symptoms in as little as three days, or as long as 70. It's even possible to be infected, yet show no symptoms at all.
The bacteria can migrate with relative ease, which is why you should not only throw away the contaiminated fruit, but also discard or sterilize anything it came in contact with:
Should I throw away any other fruit that has touched or been stored with the recalled fruit?

To be on the safe side, this is probably a good idea. Be sure to wash your hands with hot water and soap afterward.

Do I need to clean out my refrigerator or any other containers that have stored the recalled fruit?

This is also a good idea to be on the safe side. Clean out the refrigerator and any containers you had the recalled fruit in with a solution of 1 teaspoon bleach to one quart of water and then rinse with plain water. Also wash all food work surfaces and utensils with this solution, let it stand for a few minutes, and then either pat dry with paper towels or rinse with plain water and dry.
The Centers for Disease Control says that "Listeria is found in the environment and all people are exposed to it regularly. Therefore, there is no clinical value in performing laboratory testing on asymptomatic patients." But you should see a doctor immediately if you do show symptoms of listeria: "If you become very sick with fever and muscle aches or stiff neck, or if you develop fever and chills while pregnant, consult your doctor immediately. A blood or spinal fluid test (to look for the bacteria) will show if you have listeriosis."
Despite all this, it's important to remember that you, personally, are at little risk of catching listeriosis from the recalled fruit: the initial recall was a voluntary recall done as a preliminary precaution (rather than a mandatory recall after people started getting sick).
Remember also that not all stone fruits, nor even all stone fruits packaged by Wawona, are at risk; only those from the batch numbers on this .pdf list.
---