---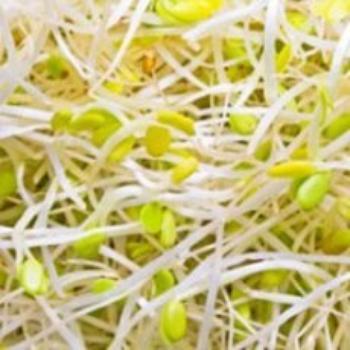 Under terms of a court order, a Bakersfield, Calif., food company has agreed not to process or distribute food until after it cleans up unsanitary conditions.
Judge Garland E. Burrell, Jr. of the Eastern District of California has approved a consent decree of permanent injunction against Alfred Louie, Inc., and its owners, Gordon Louie and Victor Louie, for contamination in the company's sprouts and facility, among other violations.
The company receives, processes, manufactures, prepares, packs, holds and distributes ready-to-eat mung bean and soybean sprouts and wheat flour noodles. It also packs and/or distributes various dry, refrigerated and frozen food items, such as flour, nuts, rice, tea and spices received from other manufacturers.
Deficiencies found
Since 2000, Food and Drug Administration (FDA) inspections have documented numerous deficiencies in the company's processing facility. In addition, laboratory testing by the FDA in April and May 2013 revealed Listeria monocytogenes in its sprouts and in the company's facility. The FDA repeatedly advised the firm and its owners of the unsanitary conditions at the facility.
Listeriosis, the illness caused by Listeria monocytogenes, can be serious and sometimes can cause fatal infections in young children, frail or older people, and others with weakened immune systems. Although healthy individuals may experience only short-term symptoms such as high fever, severe headache, stiffness, nausea, abdominal pain and diarrhea, Listeria infection in pregnant women can cause miscarriage and stillbirth.
Although no illnesses have been reported from Alfred Louie Inc.'s products, individuals who have eaten these products and experience any of the symptoms of Listeriosis should contact their healthcare professional.
Settlement terms
Under the consent decree, the defendants cannot process or distribute food until they demonstrate that their facility and processing equipment are suitable to prevent contamination in the food that they process, prepare, store and handle. They must, among other things, retain an independent laboratory to collect and analyze samples for the presence of Listeria monocytogenes, retain an independent sanitation expert and develop a program to control Listeria monocytogenes and to eliminate unsanitary conditions at its facility.
Once the company is permitted to resume operations, the FDA may still require the company to recall products or cease production if the agency discovers future violations of food safety practices.
"Companies have a responsibility to ensure that the food they produce is safe to eat and is made in accordance with federal law," said Melinda K. Plaisier, the FDA's associate commissioner for regulatory affairs. "When a company continues to produce food that presents a risk for consumers, the FDA will take whatever steps necessary to protect public health."
---