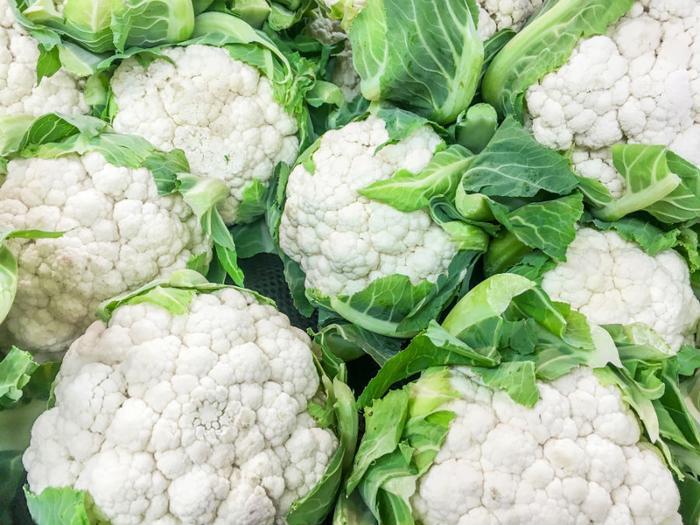 The farm recently identified as one source of the E. coli contamination in romaine lettuce is also recalling its cauliflower, as well as its red- and green-leaf lettuce. The Adam Bros. Farms of Santa Maria, CA says it's recalling additional lettuce products "out of an abundance of caution."
The decision follows the FDA's announcement last week that the California farm was at least partially responsible for the E. coli romaine lettuce outbreak that sickened 59 consumers across 15 states.
In a statement, the farm said none of the additional products it's recalling have tested positive for E. coli, nor have any consumers been sickened by the products -- there is only the possibility of contamination.
Employees from the farm added that they "discovered that sediment from a reservoir near where the produce was grown tested positive for E. coli. Filtered and treated water from the reservoir may have come in contact with the produce after it was harvested."
Connected to the outbreak
The potentially affected cauliflower was harvested in California from November 27 through 30 and shipped to retailers across Arizona, California, Illinois, Louisiana, Maryland, North Carolina, New Jersey, New York, Ohio, and Pennsylvania, as well as to Canada and Mexico.
The products were distributed to California, Colorado, Texas, Oregon, Pennsylvania, Washington, and Canada.
Consumers in possession of cauliflower that was harvested in California during the dates specified should throw it out or bring it back to the grocery store.
"Adam Bros. Farming, Inc. feels a strong commitment to its customers and has worked for years to provide a safe and healthy food supply," the company said.
The FDA said on Thursday that the lettuce grown and distributed by Adam Bros. Farms isn't responsible for the entire outbreak. At this point, the investigation has identified 11 distributors, nine growers, and eight farms as potential sources.
Health officials are still advising consumers not to eat romaine from growing regions near Northern and Central California. Romaine grown in greenhouses or hydroponically should be safe for consumption.