---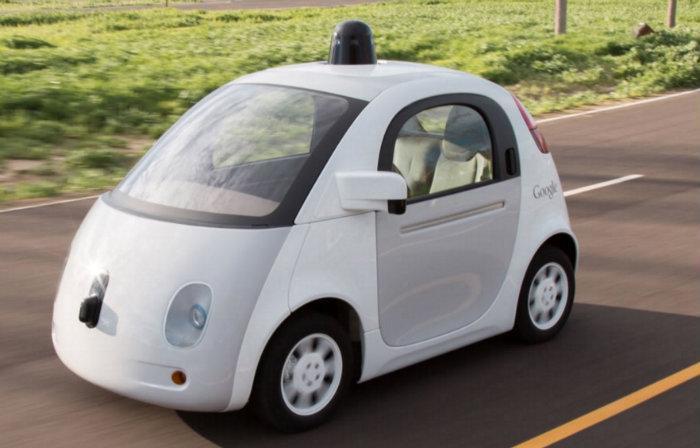 Car makers and technology companies are driving like mad to test and develop driverless cars. But California, the state with more autonomous cars on the road than any other, is putting on the brakes.
The state's Department of Motor Vehicles is proposing an outright ban on "driverless" cars -- meaning cars with no licensed driver. It wants to have at least one licensed driver onboard any car that rolls along public roads, so that someone can take control if things go awry.
The DMV also wants to require a steering wheel and brake pedal. Again, just in case. 
"The primary focus of the deployment regulations is the safety of autonomous vehicles and the safety of the public who will share the road with these vehicles," said DMV Director Jean Shiomoto in a prepared statement. "We want to get public input on these draft regulations before we initiate the formal regulatory rule making process."
"Gravely disappointed"
Google, which sees itself as leading the autonomous car derby, reacted negatively.
"Safety is our highest priority and primary motivator as we do this," spokesman Johnny Luu wrote in an e-mail to Automotive News. "We're gravely disappointed that California is already writing a ceiling on the potential for fully self-driving cars to help all of us who live here."
It's not as dramatic as it sounds. For one thing, the DMV is required by a law passed in 2012 to adopt regulations governing self-driving vehicles. It would be surprising if it simply said, in effect, "anything goes."
Or as Shiomoto's statement put it: "The draft regulations are designed to address complex questions related to vehicle safety, certification, operator responsibilities, licensing and registration, privacy, and cyber-security."
The thing about regulations is that, unlike laws. they can be changed as conditions and politics warrant, so whatever the DMV does this year can be modified down the road as autonomous cars are perfected.
Significant impact
Nevertheless, any rule adopted by California will have significant impact on the future of autonomous cars. Google's self-driving cars have been plying the streets of Palo Alto for years and have run up more than a million miles, according to Google. The state is likely to remain Ground Zero for autonomous vehicles in the future. 
Besides being home to Google and other high-tech companies, California is by far the largest state and has more registered vehicles -- nearly 30 million -- than any other state. Texas is second with about 23 million.
Google, which started testing its self-driving cars in Austin, Texas, this summer, issued a statement saying the proposed California regulations woud hamper the development of technology that could prevent car crashes and improve mobility for those who don't drive.
The proposal hits hardest at those that could be dreaming of deploying fleets of robotic taxis that would pick up passengers, drop them off at their destination, and then continue on, driverless, to their next pick-up.
The DMV has scheduled two public hearings for early next year to take testimony on the proposed regulations. It has also asked California Partners for Advanced Transportation Technology (PATH), a research program of the University of California, Berkeley, to conduct a review of the "behavioral competencies necessary to safely operate autonomous vehicles."
The goal of the peer review is to engage industry experts, researchers, and other stakeholder organizations in more in-depth technical discussions of behavioral competencies in the context of the regulations. This peer review will also supplement feedback gathered in the public workshops. 
The full text of the draft for autonomous vehicle deployment regulations and the workshop notice is available on DMV Autonomous Vehicles.
---