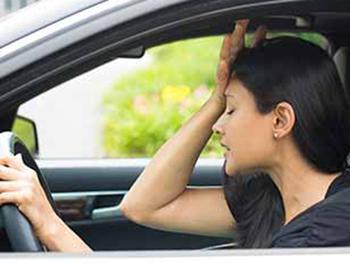 Liberty Mutual spends a lot of money advertising its "accident forgiveness" feature, which promises consumers that under certain conditions, they can escape premium increases even if they have an accident: 
Accident Forgiveness is a policy benefit where Liberty Mutual won't raise your rate due to your first car accident if you've been accident-free and violation-free for 5 years.
The only problem is that a lot of those ads run in California, where the accident forgiveness feature is not available. The district attorneys in Los Angeles, Riverside and San Diego counties sued Liberty Mutual and the company has agreed to pay $925,000 to settle the suit.
70% to 80%
Boston-based Liberty Mutual's nationwide TV ad campaign for accident forgiveness insurance reached 70 to 80 percent of California households, according to the company's own estimates, the San Diego County attorney said in a statement Thursday. But accident forgiveness auto insurance was prohibited in California in 1988, by Proposition 103.
Liberty Mutual failed to disclose that except for a small disclaimer briefly visible at the bottom of the TV ads, which was "insufficient to adequately alert viewers," the district attorneys said.
"California consumers rightfully expect clear and accurate advertising about what is and is not contained in the automobile insurance policies offered to them," said Los Angeles County District Attorney Jackie Lacey.
The settlement was signed by Riverside County Superior Court Judge John Molloy.