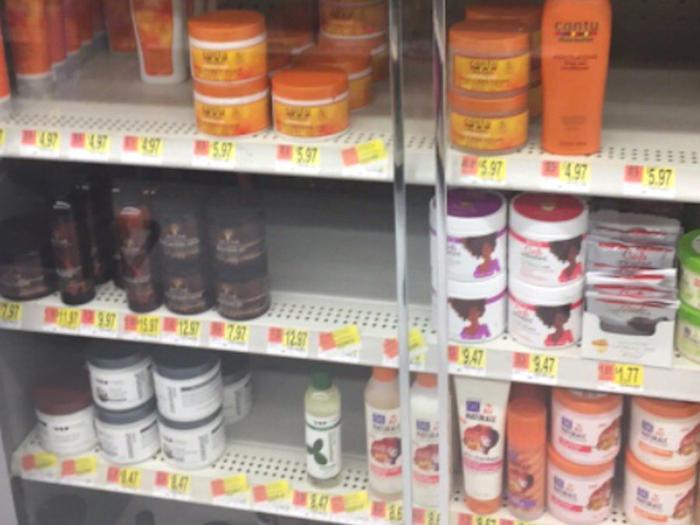 Walmart faces a racial discrimination lawsuit in California after a consumer charged a Walmart store keeps hair and beauty products used by African Americans under lock and key.
Essie Grundy, a mother of five, held a news conference in Los Angeles with her attorney, Gloria Allred, to announce the litigation. Grundy said on a trip to the Walmart near her home, she noticed the skin cream she wanted was locked in a glass case and available only with the aid of a store employee.
Retailers such as Walmart often keep expensive merchandise, and items frequently shoplifted, in locked cases to reduce losses from theft. Grundy said she went to customer service to complain and was told it was a corporate policy.
Allred says the basis of the suit is that the retailer is perpetuating a racial stereotype that African Americans are thieves, a charge Walmart has denied.
Walmart response
"We're sensitive to this situation and also understand, like other retailers, that some products such as electronics, automotive, cosmetics, and other personal care products are subject to additional security," the company said in a statement to the media.
But the Walmart statement also said that individual store managers make the determination about what items are placed in locked cases.
"While we've yet to review a complaint, we take this situation seriously and look forward to addressing it with the court," Walmart said, adding that it does not tolerate discrimination of any kind.
Grundy said she didn't think about suing until she returned to Walmart to purchase a comb, costing less than a dollar, and found it was also under lock and key. She said she was told that a store employee would escort her to the checkout line to pay for it.
Meanwhile, she said she observed that other, generic beauty products were displayed on shelves with no locked case separating them from consumers.
'Need to be treated equal'
"I just feel that we need to be treated equal," Grundy said at the news conference.
There are many reasons stores lock some items in display cases. A poster who identifies herself as a former employee at a CVS Pharmacy, wrote on Quora last week that her store locked up razors because "they're expensive and small enough to shoplift." She was also not that happy about it.
"These security units are a pain in the neck," she wrote. "They are expensive, labor intensive, and no employee likes them."