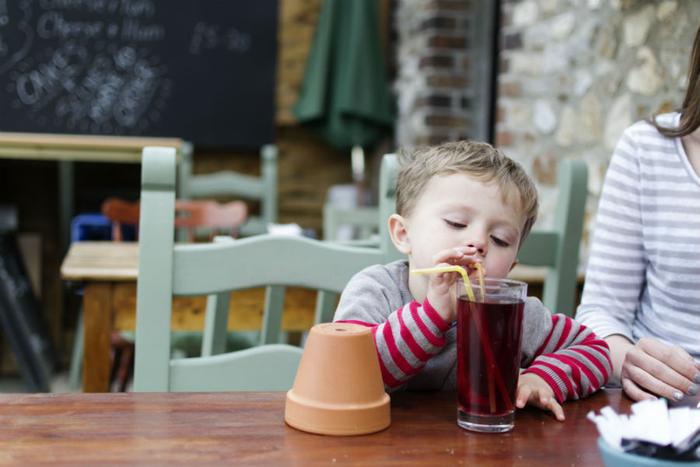 A California bill that aims to cut down on children's sugary drink consumption at restaurants passed the Assembly on Thursday and is currently heading to Gov. Jerry Brown's desk.
If passed, the measure would limit restaurants to serving only water or milk to kids, with the goal of preventing obesity. The American Cancer Society is among the advocacy groups that support state Senate Bill 1192.
"Some of these kids are drinking up to three sodas a day. This is setting them up for tremendous cancer risks down the road. Because now we know that 20 percent of all cancers are tied to being overweight," Stephanie Winn of the American Cancer Society told CBS affiliate KOVR.
Some lawmakers and parents object
Although the law would not override parents' wishes, opponents of the bill argue that it's not the government's place to determine what kids should eat or drink.
"I think the government shouldn't determine what's available when I as a mother know what's best with my child," Inez Deocio told CBS.
"Seriously, like, what's next?" Assemblyman Matthew Harper, R-Huntington Beach, asked, according to the Sacramento Bee. "Are we going to insist that you have to have kale in your salad unless you specifically ask otherwise?"
Soda consumption linked to obesity
Two-thirds of children drink at least one sugar-sweetened beverage a day, according to a recent study from the Centers for Disease Control and Prevention (CDC). The agency said it found an association between frequent soda consumption and weight gain, obesity, Type 2 diabetes, heart disease, kidney diseases, non-alcoholic liver disease, tooth decay, and cavities.
The bill, "would require a restaurant, as defined, that sells a children's meal that includes a beverage, to make the default beverage water, sparkling water, or flavored water, as specified, or unflavored milk or a non-dairy milk alternative, as specified."
"The bill would not prohibit a restaurant's ability to sell, or a customer's ability to purchase, an alternative beverage if the purchaser requests one," according to the text of S.B. 1192.
In July, a measure similar to S.B. 1192 was passed in the city of Baltimore. The ban prohibits restaurants in the city from including sugary beverages on kids' menus. Several cities in California have implemented similar restrictions at restaurants.