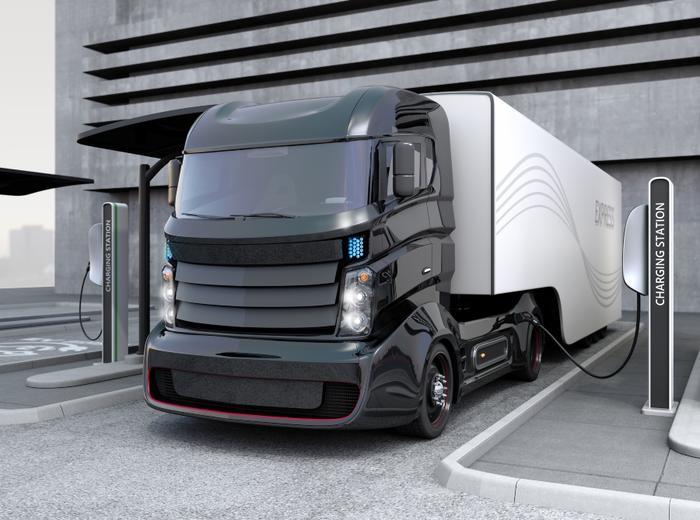 California has become the first state to require truck manufacturers to ramp up their zero-emission truck sales. Starting in 2024, the state's auto manufacturers will be required to gradually increase the percentage of zero-emissions truck sales.
The "Advanced Clean Trucks" regulation, first introduced in 2016 under former Gov. Jerry Brown, received unanimous approval from the California Air Resources Board (CARB) on Thursday.
Under the rule, the percentage of light- and medium-duty trucks sales will be increased to 55 percent. The percentage of heavier duty electric trucks sold will be increased to 75 percent by 2035. By 2045, every new truck sold in the state will be zero-emission.
The regulation will help reduce greenhouse gas emissions and improve quality in a state with particularly poor air quality. However, the impact of the regulation is expected to extend beyond state lines. Experts have noted that zero-emissions trucks sold in California engage in commercial travel across the nation, so emissions in other states will likely drop as well. 
A racial justice issue
Toxic air pollution is tied to the nation's current push to achieve racial justice, since pollution from heavy-duty vehicles has been shown to disproportionately impact communities of color. CARB noted that trucks are responsible for 70 percent of smog-causing pollution. 
In an interview with Gizmodo, Costa Samaras, an associate professor of civil and environmental engineering at Carnegie Mellon University, called the regulation a "huge deal" with the potential to promote air quality equity in the state.
"The reduction and eventual elimination of diesel emissions near where people live is an equity issue. It's an environmental justice issue," Samaras said. "These pollutants, they cause real health damages. And lots of times, it has been communities of color who have borne the brunt of these types of emissions. Electrifying all segments of transportation and having a very clear electric grid are two issues that we can't wait on any longer."
CARB said its goal is to facilitate the creation of "a self-sustaining zero-emission truck market," similar to the one it has for passenger vehicles. The estimated emissions reduction from the new rule will help the state reach its emissions goals of 40 percent below 1990 levels by 2030 and net-zero emissions by 2050. 
"For decades, while the automobile has grown cleaner and more efficient, the other half of our transportation system has barely moved the needle on clean air," CARB Chair Mary D. Nichols said in a statement. "Diesel vehicles are the workhorses of the economy, and we need them to be part of the solution to persistent pockets of dirty air in some of our most disadvantaged communities. Now is the time – the technology is here and so is the need for investment."