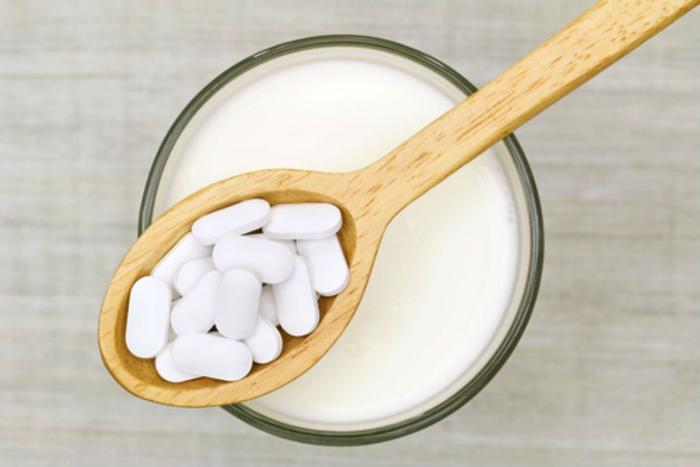 Taking supplemental calcium and vitamin D may not lower the risk of bone breaks in older adults, a new study suggests.
An analysis of past studies, published recently in the Journal of the American Medical Association, found that there was not a significant difference in the risk of bone breaks or hip fractures for those who used calcium supplements, vitamin D supplements, or both, compared to those who took a placebo or no supplements at all.
Questioning supplement use
To come to their conclusions, the researchers conducted a meta-analysis of previous studies that measured vitamin D and calcium supplement use in over 51,000 older adults living in the general community.
After summarizing and reviewing the data, they found that these supplements were not associated with lower risk of new fractures, regardless of the patient's sex, fracture history, calcium intake in their diet, baseline vitamin D concentrations, or the supplement dose they took.
While the researchers admit that the analysis did not test all participants' baseline vitamin D concentration, they concluded that their findings "do not support the routine use of these supplements."
However, they do point out that calcium and vitamin D supplements may still be useful for older people living in nursing homes or other residential facilities, since this population is more likely to have osteoporosis due to a combination of poor diet, less sun exposure, and other factors.
Current guidelines
Vitamin D and calcium supplements are often recommended for older adults with deteriorating bone health. The recommended daily intake of vitamin D for most adults is 600 IU (international units) or 800 IU after age 70.
Women aged 50 or younger and men 70 or younger should get 1,000 milligrams (mg) of calcium per day, according to the National Osteoporosis Foundation. That number rises to 1,200 for men and women older than that.
However, the researchers say the lack of a significant association between use of supplements containing calcium, vitamin D, or both and fracture prevention in older adults suggest these guidelines should be changed.
Alternatives
Lead researcher Jia-Guo Zhao of Tianjin Hospital in China believes that making certain dietary and lifestyle improvements may be more effective in preserving bone health than taking these supplements.
Spending time outside is one way to get more vitamin D the natural way, since sunlight is an excellent source of the nutrient. Eating fish -- especially oily or fatty fish, like salmon -- can also provide a hearty dose of vitamin D.
Seniors can also lower their risk of falls and fractures by maintaining a healthy weight and improving balance and coordination through exercise..
For a calcium boost, older adults can up their intake of calcium-rich foods like milk, cheese, yogurt, or leafy greens.