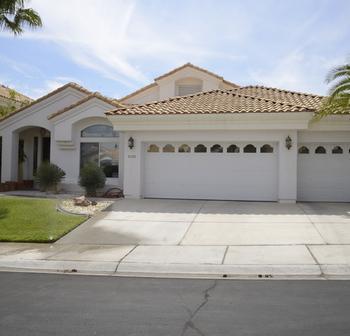 Of all recent articles we've published, none inspired more reader response than "Homeowners associations: government minus the checks and balances." Ordinarily, we love it when readers write us to say "Great story; great job!"—but this week, we were dismayed by the number of people from all over America who wrote us to commiserate: "Yeah, my HOA is just as bad. Maybe worse."
We mentioned three bad-HOA stories culled at random from the previous week's headlines: in Las Vegas, the Harbor Cove Homeowners Association had to pay $65,000 to the family of a disabled Harbor Cove man — the family kept an ambulance parked in their driveway to transport their son to his medical appointments, but the HOA board wanted them to ditch the ambulance and refused to back down until the federal government got involved and reminded the HOA that disabled Americans have rights, too.
In Austin, Texas, an HOA is in hot water with the city after erecting a fence preventing a blind resident from getting to a nearby bus stop. And in Glen Haven, Colorado, residents of The Retreat at Glen Haven have been homeless for two months after floods washed out the one HOA-owned road leading to their development — and the HOA board refused to make a deal with a nearby cattle rancher who offered to let people drive home to their HOA over her property.
Nothing unique about these stories, alas; just a random week's sampling of bad-HOA headlines. And for every bad HOA story reported by the media, there's countless more you never heard about — but we heard some, after readers wrote us this week.
Locked up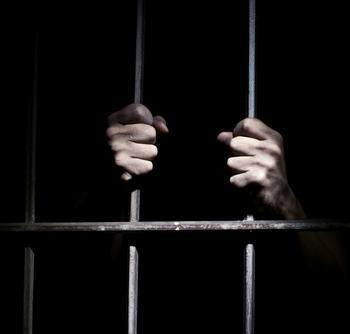 Our editor chimed in with a story of his own. Years ago, he said, he bought a condominium in a large development in Reston, Va. There were odd goings-on with the monthly condo fees -- "lost" checks and the like. Maintenance also seemed to be slipping.
Finally, a letter from a law firm arrived in every occupant's mailbox. Written in the most obtuse legalese possible, it advised condo owners that the officers and board of directors would no longer be able to fulfill their obligations, "owing to their being incarcerated," as the letter put it. Yes, the entire board had been locked up for pilfering.
New board members were duly elected. Our editor has since moved to a neighborhood with an inactive HOA. He reports there was a near-uprising when a group of civic-minded homeowners tried to resurrect it.
There are many other stories. Jonathan F. wrote us to say: "I live in Las Vegas and own the web site Hoacorruption.com. My own experiences living in — or should I say fighting with — the Rancho Bel Air HOA has been both costly and emotionally draining."
Like Harbor Cove, Jonathan's HOA apparently can't understand laws forbidding discrimination against the disabled: "The issues [with the HOA] have been many and my 'wins' few. One of the 'wins' was a fight with the Board over providing an Assisted Hearing Device that HUD had to step in to make the board provide so I could hear what was being said at meetings."
What else? "The Association's manager violated state law by not holding a budget ratification meeting. The Board spent about $68,000 in legal fees, arbitrators fees and court costs fighting this issue. Both an arbitrator and a state judge ruled against me only to have the Nevada Real Estate Division agree with me in the end and confirmed that the association had indeed violated state law …. It costs a lot of money to stand up for what you feel is right when you live under a totalitarian form of government known as an HOA with … 'no checks & balances'."
When you win, you lose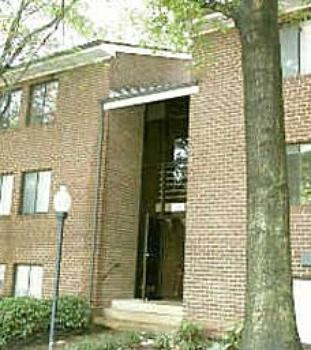 Jonathan is right; it does indeed cost a lot of money to fight an HOA. Even if you win, the money isn't paid out of the pockets of the idiotic HOA board members who (for example) try banning ambulances for the disabled or hearing aids for the deaf; the money comes from the fees HOAs levy against their residents. Even when you win, you lose.
Melody B. from Pennsylvania also regrets buying into an HOA community. She wrote us to say "I just wanted to share with you about the HOA I was swindled into 5 years ago and it has been hell and a web of lies and deceit, ever since."
For the first two years, everything seemed fine. New homes were still being built and sold, and "there were no meetings or budgets or assessments, so I knew that the new development was still being sold. That paperwork I got with the bylaws and covenants clearly stated I was not going to be responsible for paying dues until the new community was complete."
Suddenly, everything changed. "The 3rd year ... I got slammed with a bill for $500.  A lot of outrage from homeowners occurred and I certainly did not get all the answers I needed, because it was a scam job and then the multitude of cover-ups began. Right down to the financial records.  The HOA reduced it to $350 and the budget was $108,000 for a development with just grass and sidewalks.  I was really suspicious, being an accounting career person of 30 years."
Melody started asking questions, hoping to determine why such bills were being levied and where the money was going, but had no luck. "I tried to get answers on the amount of people in this community and how many [houses] were completed.  I never got a definite answer.  I started requesting financial information and was being denied right down to the 'roster' which the law says I am entitled to."
Digging deeper
When Melody started digging deeper, she said, she found all sorts of suspicious things in the paperwork: sloppy record-keeping at best, altered documents and account numbers at worst. She told us, "I have proof for everything, reports from abstract companies, forensic document examiners, CPAs, and the documents speak for itself. And if all that was not bad enough, I was told to shut the 'F' up at the annual meeting.  I am now going to court, to be heard in front of a judge."
If even a quarter of Melody's allegations against the HOA are true, the HOA is sure to lose – just as various HOAs in Las Vegas lost their attempts to discriminate against disabled residents. In all such cases, it would be much cheaper for the HOAs to simply do the right thing right away, rather than spend years on costly legal battles until the courts force them to do the right thing.
Melody eventually concluded: "HOAs are not about pink doors and purple pansies that are not allowed.  It is about money, lawyers and property thefts. It is about lies and deceit to get innocent people to buy these properties.  It is about the collusion and schemes that HOAs bring to world of extortion. PAY UP whether you owe it or not or I will steal your house."
That last line wasn't an exaggeration; HOAs can and do put liens on residents' homes should residents violate the HOA bylaws – even asinine, illegal bylaws like "No keeping an ambulance in your driveway just because your disabled son needs it."
What to do
So if you're stuck in a miserable HOA, what can you do? The pat answer is "Get involved! Go to homeowner meetings! Make your voice heard!" But that's not always possible. Maybe you have a full-time job, and the HOA board consists of retirees who meet during weekday business hours when employed residents can't make it.
We asked Melody when her HOA board holds its meetings, and she said "They have only one meeting that we are entitled to go to and it is in October of each year.  They have these unannounced sporadic board meetings. You know, I did notice they started to label after-the-fact minutes of the meetings as homeowner meeting instead of board meetings, but how can they have these types of meetings but never announce the time and place?"
Easily, it seems. There's an old political joke which is almost as old as America itself: "If you want to be the president of the USA, that proves you're too crazy to be trusted with the job." We suspect a similar principle applies to HOA board members: "If you want to spend your free time crafting bylaws regarding what color your neighbors paint their houses, what flowers they plant in their yards or what vehicle-types they park in their driveways, that proves you're too much of a control freak to be trusted with the job."